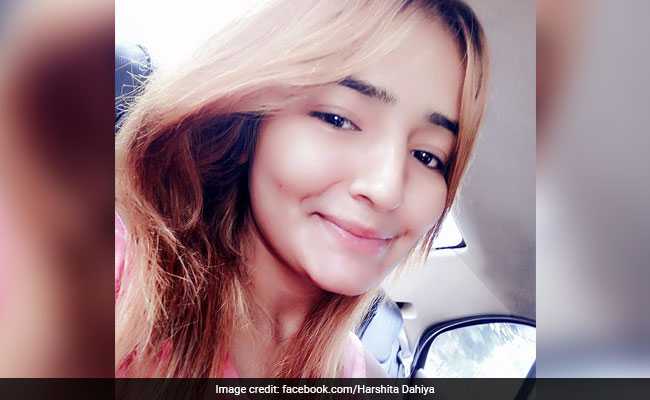 Highlights
Harshita Dahiya's brother-in-law told police he conspired to kill her
Dinesh Karala, a gangster, was accused by Harshita of raping her in 2014
Karala revealed the name of 4 accomplices who helped kill Ms Dahiya: Cops
Panipat:
Harshita Dahiya, the 22-year-old folk singer from Haryana who was shot multiple times on Tuesday,
was killed
on the orders of her brother-in-law, the police said today.
Dinesh Karala, Ms Dahiya's brother-in-law and a notorious gangster, told the police about the conspiracy to kill the singer after he was brought in for questioning from a jail in Haryana, senior police officer Rahul Sharma told Press Trust of India.
In 2014, Harshita Dahiya had accused Karala of raping her and killing her mother. Ms Dahiya's sister, Lata, has also claimed that her husband Dinesh was behind Harshita's murder.
Karala has a long history of crime, with 12 cases registered against him at various police stations in Haryana and Delhi, according to the police.
Police said Karala has revealed the names of the four others involved in the murder and that teams have been sent out to arrest them.
Harshita Dahiya was
shot in the head and neck
at close range by men who blocked her car in Panipat and forced others with her to get out. She died instantly, the police said. The singer, who specialized in Haryana folk songs, was returning to Delhi after a show at a village in Panipat.
A few days before she was killed, Ms Dahiya had posted a video on social media alleging death threats.
"Do whatever you want, I am not afraid of dying," she had declared in the video. Even despite allegedly receiving death threats, she had not alerted the police to the threat to her life.
Harshita Dahiya was known for her Haryanvi 'Ragini' songs and was also a dancer.
With inputs from PTI