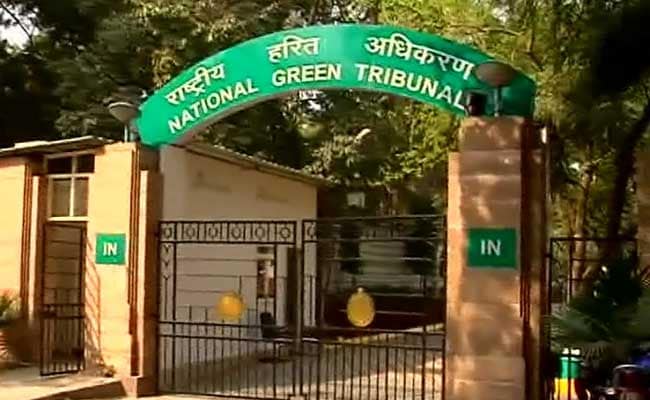 New Delhi:
The National Green Tribunal has castigated Delhi Jal Board (DJB) and slapped a fine on it for not filing its response on a plea alleging that Delhi Metro was extracting groundwater to wash its trains, despite promising to do so in a few days a fortnight ago.
A bench headed by Justice UD Salvi slammed the counsel for DJB and slapped a fine of Rs 2000 on the department for making "loose statements" before it.
"DJB had made a statement on August 22, 2016 that the reply will be filed within two to three days. No reply has been filed till date...We deprecate this practice of making loose statements before the Tribunal. We, therefore, saddle the DJB with the cost of Rs 2,000," the bench said.
The green court directed DJB to deposit the amount with the NGT Legal Aid Service Committee within two weeks and submit the receipt of payment before it on September 8, the next date of hearing.
The tribunal was hearing a plea filed by Delhi resident Kush Kalra who had alleged that DMRC was extracting groundwater instead of using wastewater to wash its trains, resulting in depletion of water table.
Advocate Kush Sharma, appearing for Mr Kalra, had said that at a time when water crisis has hit 12,000 villages across Latur in Maharashtra, DMRC is busy shining its trains by "illegal" extraction of groundwater.
Referring to a RTI reply, the plea said that DMRC's water requirement was met through borewells and DJB connection. It also said that in order to draw water from the borewell, 3 to 5 HP pumps were used.
"No bottled water is used, groundwater after treatment as per requirement is used for train washing...Borewells have been provided in the depots from where water is sourced.
"Around 400 to 500 litres of groundwater is used for washing of one metro train. The water, after washing of metro train, is sent to Effluent Treatment Plant (ETP). The treated water is then used for gardening and the excess sent to drains," the RTI reply had revealed.
Further, another RTI response received from Delhi Jal Board said no permission had been granted to DMRC for digging the borewells.
In another response, a list of metro stations that had been granted such permissions was provided to DMRC, the plea had said while referring to the contradiction between the responses.