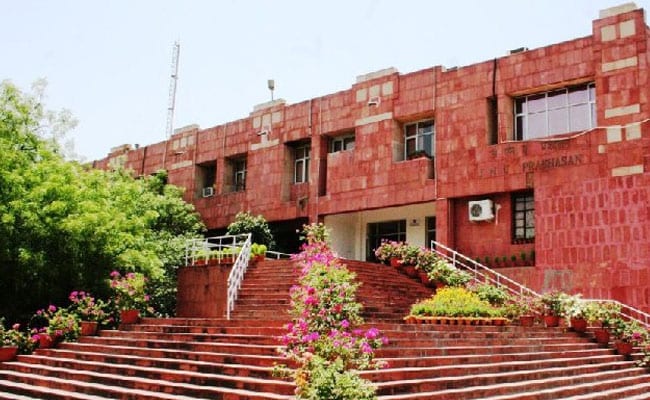 New Delhi:
The Delhi Police today registered two FIRs against students of the Jawaraharlal Nehru University, a day after they surrounded the administration block and restricted two senior officials from leaving the building for hours.
Peeved over not being able to meet the Vice Chancellor to discuss issues related to the compulsory attendance order, some students had on Thursday surrounded the JNU's administration block.
Hundreds of students, led by the Jawaharlal Nehru University Students' Union (JNUSU), also picketed outside all the gates of the building and confronted and stopped senior university officials who tried to go out.
Two FIRs have been registered against the JNU students for wrongful restraint of two rectors in the administration block yesterday, a senior police officer said.
"Based on two separate complaints filed by the officials, two FIRs have been registered with the Vasant Kunj North Police Station," the police officer said.
One more FIR has been filed against students who blocked the road near the administration office, demanding withdrawal of compulsory attendance ruling of the university.