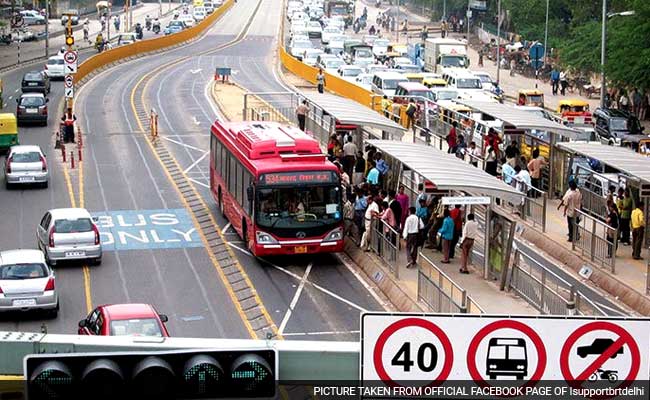 New Delhi:
Work on dismantling the controversial BRT corridor in the national capital began on Tuesday.
Officials of the Public Works Department (PWD) started the work in the afternoon, a government official said.
The stretch from Moolchand to Ambedkar Nagar will be completely dismantled by February at a cost of Rs 3 crore.
Deputy Chief Minister Manish Sisodia and PWD Minister Satyendar Jain were present when the dismantling work commenced near the DDA flats in south Delhi's Madangir area.
Addressing media persons, Mr Sisodia said the Delhi government had promised the public to scrap the Bus Rapid Transit (BRT) corridor.
"The corridor was constructed without any planning. This is a copy-paste concept taken from other countries, which failed badly. The dismantling work will be carried out at night to ensure uninterrupted traffic movement," Mr Sisodia said.
On the lines of Colombia's Bogota model, the 5.8 km-long stretch in south Delhi was opened in 2008 as a solution to Delhi's traffic woes. However, it turned out to be a nightmare for motorists as during peak hours, traffic remained choked in the side lanes.
The Aam Aadmi Party government in July had junked the BRT corridor -- a much-vaunted project of the previous Sheila Dikshit-led Congress government -- following public demand and increasing accidents on the stretch.
The government had, however, said it was not against the BRT, but that it needed to be properly implemented.