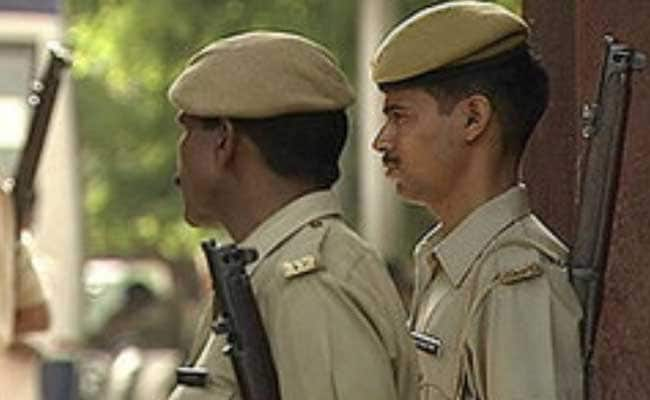 New Delhi:
With the arrest of four persons, including a woman, police on Monday claimed to have solved a blind murder case of a 43-year-old man, whose body was found last week with an injured eye in west Delhi's Ranhola area.
The body of the victim, Arun Kumar Sharma, resident of Sainik Enclave in Mohan Garden, was found lying at Nala Road near Kheri Baba Pulia on November 10.
Police claimed with the arrest of the four persons within 48 hours of the crime, the case has been solved.
"After constant efforts, it was found that matrimonial life was not satisfactory between the deceased and his wife (Santwana Sharma). From sources, it was found that deceased used to cast aspersions on his wife."
"Technical surveillance was mounted and it was found that she remained in constant touch with Sandeep Sehrawat, 31, resident of Village Tilangpur Kotla, Baprola, Delhi, even in odd hours," police said.
After sustained interrogation, Sandeep revealed that he had illicit relations with Santwana Sharma, 38. She had emotionally be-fooled him by saying she was mentally and physically tortured by her husband, police said, adding, she then allured Sandeep by offering money for murder of her husband.
"She made an initial payment of Rs 30,000 to Sandeep and he conspired along with two of his friends, Jitender, 39, and Subhash Sharma, 24, to kill Arun," police said.
According to their plan, Santwana and Sandeep brought Arun to Ganda Nala on the pretext of resolving a family dispute of Sandeep.
The other co-accused were lying in wait at the said place with the intent of committing the murder.
Subhash brought a Tata Ace vehicle to make this incident look like an accident. When Arun, Santwana and Sandeep reached the place, they attacked on him by grabbing and strangulated him, and later drove the vehicle over him multiple times and executed this cold blooded murder, police said.
On November 10, his wife had told police that Arun had left home around 8 PM last night.
"Further investigation is underway. He was a mechanic of cycle puncture. The cause of the death will be known only after postmortem," a police officer had said.