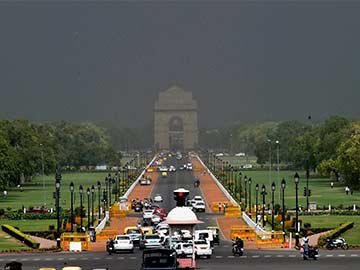 New Delhi:
Delhi woke up to light showers and partly cloudy skies this morning. Temperatures are likely to remain comfortable till Wednesday, and dust storms may intensify between Monday and Wednesday, the director of the Met Department has said.
Yesterday evening, rain and thunder storm in several parts of the national capital brought much needed relief to Delhiites reeling under scorching heat coupled with long power outages for the past one week.
On Thursday evening, the city received 2.8 mm of rain till 8:30 pm, the Met department said, as people ventured out of their offices and homes to enjoy the pleasant weather. The maximum temperature was recorded at 41.1 degrees Celsius, two notches above normal, and down from Wednesday's 43.6 deg C.
The maximum temperature between June 6 and 10 was on a record breaking spree as it was 45 degrees and above. After the rains, the temperature came down by 4-5 notches.
Apart from the intense heat, people in the city are having a harrowing time with long blackouts ranging up to six hours as authorities are yet to restore many major power transmission lines damaged by the storm on May 30.