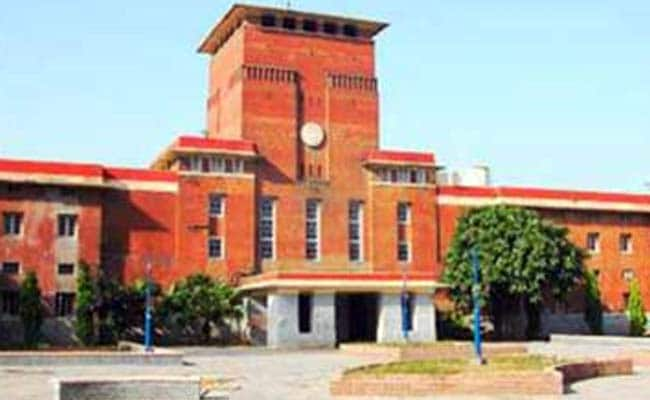 New Delhi: Admission to Delhi University's 60,000 seats opened at noon on Wednesday and the entire process will be conducted online for the first time.
Here is your 10-point guide on this story:
The online registration process began at noon today and will continue till June 19, the university said. The first cut-off list - marks which students need to be eligible for admission to a college - will be announced on June 27.
Unlike previous years when multiple cut-offs were announced, the university will release only five cut-off lists this year.
The second cut-offs will be out on July 1, the third on July 7 and the next two on July 12 and July 16.
"Students will have three days to complete the enrolment process following the publication of each list. The merit lists for the remaining seats after admissions conclude for the fifth cut-off, will be announced by respective colleges," DU's Dean of Students' Welfare JM Khurana said.
The centralised Optical Mark Recognition (OMR) forms will be available on Delhi University's website -- www.du.ac.in -- from today and students will have to pay for it through Internet banking.
The admission form will cost students in the general category Rs 100, and Scheduled Castes (SCs) or Scheduled Tribes (STs) students Rs 50.
After registering themselves on the university's admission portal, the students will be required to upload "self-attested and scanned" copies of their documents, following instructions given on the website.
After a cut-off list is announced, students will log into their registered account and see what courses and colleges they are eligible to apply for, make their selection and then take a print-out of the admission form.
They will then be required to report to the college with the application form and original documents which the admission committees of the respective colleges will verify. Fees will be deposited online too.
A student who takes admission after the first list cannot secure a seat in another college after the second list without cancelling the previous admission. Nearly 2.85-lakh students applied last year for admission to the prestigious university.