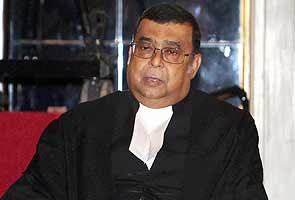 Bhopal:
Chief Justice of India Altamas Kabir said today he was concerned about the persisting smog cover over Delhi and hinted that the courts might look into the issue.
"We are concerned. With each passing day, the smog level is rising. We will deal with the matter," the chief justice said in Bhopal.
He made the observations during a hearing on disposal of the Bhopal gas tragedy waste at the Union Carbide plant.
Delhi has remained under the grip of dense smog for almost a week, although the air began to clear up yesterday. The sun came out today in parts of the capital after a long gap.
Experts are blaming the smog on rising pollution in the Capital. The Central Pollution Control Board linked the problem to an increase in the number of vehicles in the city.
Delhi's air quality had dramatically improved after the switch of public transport to CNG in 2001. But the advantage is thought to have been frittered away.
"Smog is normal in November, but this time it has been denser and prolonged because of high pollution and no wind motion," said Dr JK Jenamani, Director of the Indian Meteorological Department.
"This caused the pollution from vehicles and industries to remain in the air. Such thick smog was last seen in 2008," he said.
The largescale burning of farmlands in Punjab and Haryana in the last one week too contributed to the smog, which the weather department predicts would clear out by November 7.