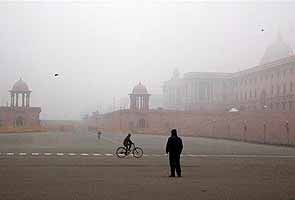 New Delhi:
The cold wave across the north seems to be worsening. It is the coldest morning of the season in Delhi so far. The minimum temperature has dropped to 1.9 degree Celsius in the capital, which is five degrees below normal.
(Share your pictures)
This is the lowest minimum for January in the past five years. In 2008, the minimum had come down to 1.9 degrees.
The maximum temperature is 12.8 degrees, which is eight degrees below normal.
Yesterday, the minimum temperature in Delhi was recorded at 2.9 degrees.
140 people have died due to the cold this winter in north India. Just yesterday, the cold claimed 11 lives in Uttar Pradesh.
(Donate a blanket)