New Delhi:
The Delhi government has decided to work out a standard operating procedure for aerially sprinkling water on the city in an attempt to settle particulate matter as part of efforts to tackle the
alarming levels of pollution.
The Delhi Environment Minister Imran Hussain said he held a joint meeting with aviation firm Pawan Hans, and all concerned departments of the Centre, to discuss the feasibility of aerial sprinkling.
Pawan Hans is a state-run firm that provides helicopter services to the Indian Government.
"Held a joint meeting with Pawan Hans & all related central govt depts to explore aerial sprinkling feasibility. Decided to work out a SoP (standard operating procedure) to begin with," Mr Hussain tweeted.
Responding to a letter written by Mr Hussain on possibility of such an exercise, Vanrajsinh H Dodia of Pawan Hans, had said
the company had the "capacity" to take it up.
Delhi air pollution has peaked 40 times the World Health Organisation's safe level mark. The safe limit has been prescribed as 10 microgrammes per cubic metre. As per the Central Pollution Control Board or CPCB, the pollution level in Delhi on Monday at 4 PM was recorded as 'severe', with air quality levels being 460.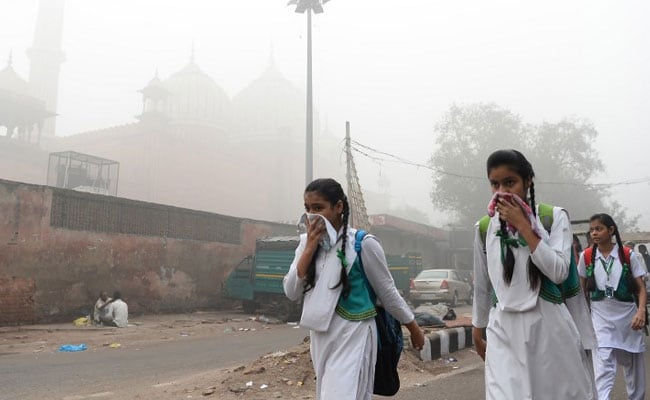 This has marginally improved from Sunday, when nine of the 10 most polluted places in the country were in the Delhi-National Capital Region (NCR) with air quality levels over 490 - the hazardous category.
The idea of aerial sprinkling of water was first floated by the National Green Tribunal in November last year.
"Why can't you use helicopters to create artificial rain to control dust pollution. Are they only meant to carry your officials?" a bench headed by NGT Chairperson justice Swatanter Kumar had asked.
The Green Court had repeated the suggestion last week when Delhi's pollution levels peaked, after it opposed the implementation of the odd-even plan.
With inputs from PTI