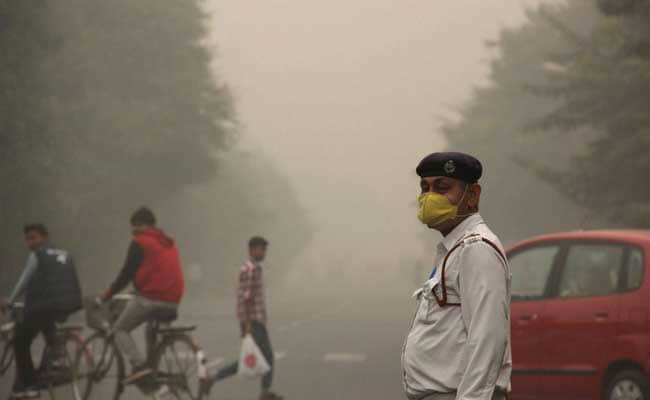 Highlights
Thick smog covers Delhi, people coughing, eyes watering
Air pollution at 15 times the permissible limit
Supreme Court to hear the crisis tomorrow
New Delhi:
With Delhi turning into a "gas chamber", the Supreme Court will tomorrow consider how and whether to intervene in what has become a public health crisis.
Here are the 10 latest developments in this big story:
The top court will tomorrow consider whether its various earlier orders on combatting pollution - like limiting the number of old trucks entering the city - have been ignored consistently.

Schools in Delhi have been shut down till Wednesday as the city struggles withe one of the worst spells of air pollution - anywhere in the world - in recent years.

In the past week, a thick layer of smog has enveloped the city, with people complaining of irritated eyes, throats and lungs. The Delhi government and the centre have traded charges on who is to blame.

The Delhi government on Monday started a process of deregistering 15-year-old diesel vehicles in the city and also imposed a ban on use of fire crackers except for religious functions.

On Sunday, it had put all construction projects on hold, shut down schools till Wednesday, and Chief Minister Arvind Kejriwal has advised residents to stay indoors as much as possible and work from home.

He also banned the use of all diesel-powered electricity generators for the next 10 days.Other measures announced by the government include fighting fires at landfill sites, sprinkling water on main roads to suppress dust and shutting down a power plant.

The Chief Minister on Saturday compared the state to a "gas chamber," primarily blaming crop-burning by farmers in neighbouring states like Haryana and Punjab for the smog.

A combination of smoke from burning farm residue in surrounding states, fireworks for Diwali, dust from construction works and vehicle emissions has pushed up levels of the most dangerous particles, known as PM 2.5, to more than 15 times the safe limit.

The Delhi government has said it is considering whether to include another session of the odd-even scheme, which restricts the use of private cars to alternate days.

The dense cover of grey haze shrouding Delhi for almost a week is, according to some experts, reminiscent of the 1952 Great Smog in London, when "4,000 people died prematurely" because of extreme air pollution, they said.