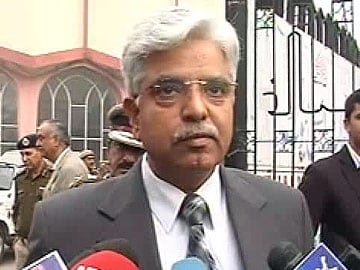 New Delhi:
Delhi's Police Commissioner sees no conflict with the state government and has sought to assure the capital that it is in safe hands.
"Delhi Police is capable of protecting people in the city...Delhi is in safe hands I would like to assure everyone in the city," said BS Bassi, about an hour after Chief Minister
Arvind Kejriwal
had accused the city's police of being "a highly compromised force."
Mr Kejriwal squarely blamed the Delhi Police for the gang-rape of a Danish woman in the heart of the city this week and said, "Why are rapes happening in Delhi?...If crime does not happen in Delhi, it is not because of the Delhi Police, but inspite of it." (
Read: Amid anger over gang-rape, Kejriwal blames Delhi Police
)
He also "warned" that cops who he alleged had refused to act against criminals at the instance of his ministers, must be suspended. (
Highlights of Arvind Kejriwal's press conference
)
Mr Bassi refused to comment, only saying, "I will have to get more details and then take necessary action."
Mr Kejriwal has said he will meet Delhi's Lieutenant Governor, who has charge of the police, and Mr Bassi tomorrow.
Delhi's Law minister Somnath Bharti's attempt to carry out a surprise raid on what he alleged was a drug and prostitution ring ended in an argument with cops last night, as they refused to act. Rakhi Birla, AAP's youngest minister who looks after women's affairs, too had an altercation with cops; she has accused policemen of shielding people who had allegedly attempted a murder for dowry.
Mr Bassi denied the police complained that the ministers had interfered in their work. "We never complain about anyone," he said.