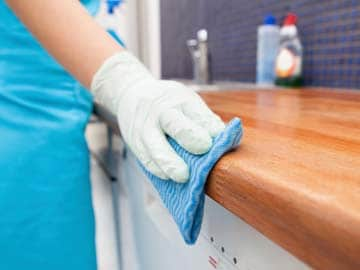 New Delhi:
The city government on Tuesday told the Delhi High Court that it has issued an order for compulsory registration of private placement agencies providing domestic workers while making it clear that all such unregistered firms will have to shut down after October 25.
The Delhi government told a bench of Chief Justice G Rohini and Justice R S Endlaw that an executive order of September 22 has been officially notified on September 25 in compliance with its direction given on December 24, 2010 and subsequently on December 18, 2013.
"Compulsory registration of private placement agencies (has to carried out) in the national capital within in 30 days i.e. October 25, 2014. All unregistered private placement agencies have to shut down their business after October 25," the order reads.
Taking note of the government's submission, the court asked it to implement the executive order passed on September 25 at the earliest.
The court directed the government to follow instructions in letter and spirit to check the problem of trafficking of girls.
The court, meanwhile, disposed of the PIL filed by an NGO 'Bachpan Bachao Andolan' seeking compulsory registration of placement agencies within one month and compliance of the court's earlier directions on the issue.
The government issued the order after the High Court had summoned its Labour Secretary for its failure to implement the December 2013 direction to issue executive directions for regularisation of placement agencies providing domestic workers and to prevent their exploitation.
However, the court's decision to dispose of the case was opposed by NGO's counsel H S Phoolka, saying it's a matter of trafficking of the girls and everyday there are reports of trafficking through placement agencies.
He further argued that if government had acted on the order given on December 24, 2010 promptly, thousands of girls could have been saved from been trafficked.
The Delhi government had earlier submitted that it was waiting for the Delhi Private Placement Agencies (Regulation) Bill to be passed, which will regulate agencies that supply domestic workers.