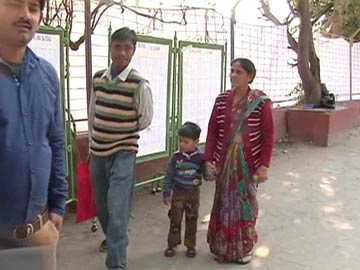 New Delhi:
In a huge relief to parents, the Directorate of Education (DoE) on Wednesday submitted before the Delhi High Court its report agreeing to scrap the controversial transfer points system in nursery admissions to city schools.
On Tuesday, the court had expressed its displeasure with the system, asking the government to explain the rationale behind awarding five points to those children whose parents had moved to the national capital after transfer from another state. It had also asked the DoE to submit its response by Friday.
The court's observations came while hearing a Public Interest Litigation (PIL) challenging the process under the head of inter-state transfers, as per the new admission guidelines issued by Lieutenant Governor Najeeb Jung.
The DoE will now have to bring out a new schedule for a draw of lots for schools as well as the modalities under which the new lottery would be conducted. However, the scrapping of transfer points poses a new headache for schools which will have to conduct again, at least in part, the lotteries.
Both parents and schools had appealed against the contentious system, alleging that several fake transfer cases were getting admission into schools ahead of those who had been living near the schools for years, thus rendering the neighbourhood criteria in admissions defunct. Several schools, like the Heritage School in South Delhi, admitted that a huge chunk of the seats were going to students under transfer criteria. In fact, Sumit Vohra of Nursery.com claimed that anything between 40-65% of the seats were transfer cases.
The new nursery guidelines have been criticised on several fronts, be it over multiple lotteries, duplicate entries or allegations of fake transfers or even the scrapping of the school's management quota.