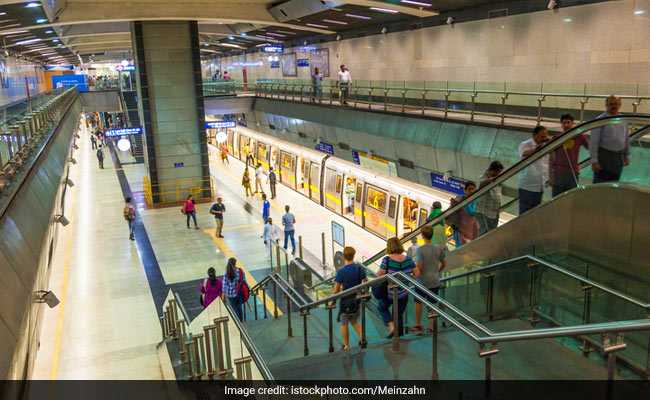 New Delhi:
The Delhi Metro has told the high court in Delhi that a nominal fee is charged for drinking water and use of toilets at its stations to prevent the misuse of these facilities.
The Delhi Metro Rail Corporation or DMRC, however, also said that someone who is unable to pay the charges will be provided drinking water or use of toilets free of cost if they approach the staff at the stations.
The submissions by the DMRC were made in an affidavit filed before a bench of justices S Ravindra Bhat and AK Chawla which is hearing a lawyer's appeal against a judge's order that a commuter on the metro does not have a right to free drinking water.
The judge had said that a person has a right to drinking water, but not for free.
The order had come on a plea by advocate Kush Kalra who had sought directions to the DMRC to provide free drinking water and toilets at its stations.
In his plea, filed through advocate Kush Sharma, Mr Kalra also alleged that there is lack of dustbins inside several metro stations.
Refuting the claims of the petitioner, Delhi Metro in its affidavit has said it has set up water ATMs at its stations which provide water at a charge of 2 rupees per glass.
Apart from that there are kiosks and shops which sell drinking water, it has said and added that commuters are free to carry their own drinking water.
It also said that it has put in place transparent dustbins in all the stations.
The DMRC in its affidavit has further said that its stations cannot be equated with airports as commuters stay at a station for around five minutes, while they have to wait for hours at airports.
The affidavit was filed in response to the court's query on the last date of hearing regarding the DMRC's policy to not provide free drinking water to the passengers.
The bench on the last date had pulled up the Delhi Metro for not providing free drinking water or toilet facilities to commuters inside the stations, asking whether it has lost "a sense of human problems".
"You go anywhere in the world, there are toilets in the metro stations. In London, the volume of traffic is not as much as we have. Show us the data and reasons for not providing these facilities. You have this policy in place for the last 14 years," the bench had said.