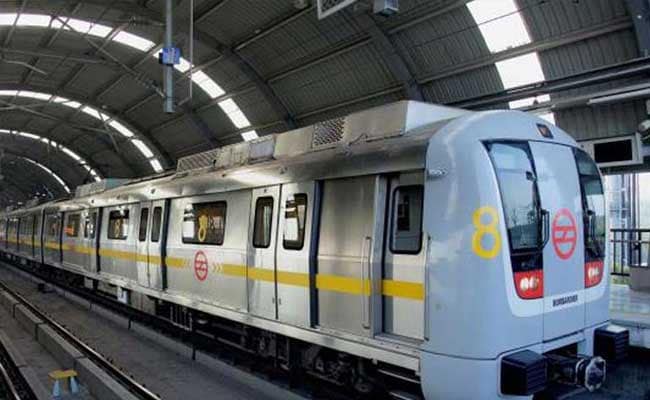 New Delhi:
Several commuters passing through the busy Chandni Chowk Metro Station were briefly left stranded tonight as an entire section of automatic fare collection (AFC) gates malfunctioned simultaneously.
The incident occurred around 10 PM when the entire row of six AFC entry gates on the Old Delhi Railway Station side stopped reading tokens or metro cards.
Chandni Chowk Metro Station, which falls on Yellow Line of the network, receives huge footfall and also serves as the nearest metro link for Delhi Junction railway station. "I have a train to catch from New Delhi station and I am stranded here," said a commuter soon after the malfunctioning took place.
Security officials were also perplexed by the situation. "I have never seen all gates in one row malfunctioning at the same time. Authorities have been informed of the situation," a staff on duty said.
While after 15-20 minutes, one or two gates started functioning again, the crowd that had gathered near the AFC gates, was slowly allowed to pass through by physically opening one of the gates.
The DMRC authorities, when contacted, said, "We will look into it and take necessary action."
Both Yellow and Blue Lines of Delhi Metro have had recently faced a couple of technical snags in train services too.