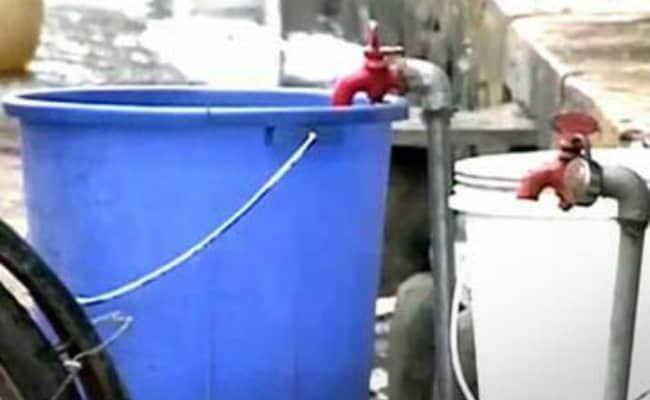 New Delhi:
Gearing up to meet the growing demand for water supply, Delhi Jal Board (DJB) aims to increase use of recycled water to 40 per cent from the present 25 per cent which will help meet the purposes of agriculture, horticulture and washing.
DJB produces around 2100 million litres of recycled water across its 30 Waste Water Treatment Plants (WWTPs).
The plan aims at increasing use of this water from present 25 per cent to 40 per cent in one year for purposes like irrigation/horticulture, flushing/washing, cooling plants, etc - thereby making available additional water for drinking.
"The DJB is actively encouraging use of recycled water in order to bridge the gap between demand and supply of potable water in the city. Water produced at WWTPs is of good quality and is being promoted for non-potable purposes," DJB said in a statement.
The board said bulk consumers like Delhi Development Authority (DDA), municipal corporations, DTC depots, power plants and industrial areas have been identified for supply of additional recycled water.
At present, 25 per cent of treated water is being used for irrigation, horticulture and cooling in power plants by agencies such as Tata Power, Pragati Power Corporation Limited, Central Public Works Department, DDA etc.
The agencies are being supplied water at a subsidised rate of Rs 7 per kilo litre.
"A series of meetings were held with organisations which have potential to use recycled water. Deputy Chief Minister Manish Sisodia has directed all organisations to submit their action plans for closing their tube-wells and using recycled water for horticultural purposes," the board said.
DDA, South Delhi Municipal Corporation and Pragati Power Corporation Limited have already submitted their requirements and DJB is working on plans to provide regularised water to them, it said.
"To facilitate all consumers, DJB is planning a city-wide network for supply of recycled water from WWTPs to different areas of the city. For the first time, a new plan scheme has been approved in the budget of state Government for 2015-16 to provide funds for such network," it said.