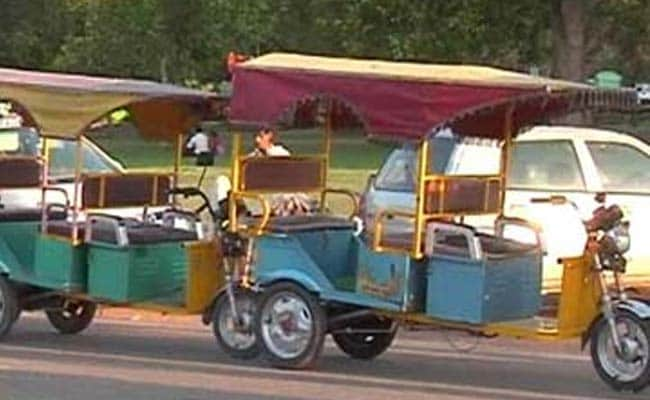 New Delhi:
The Delhi government will organise a four-day special camp for registration of e-rickshaws from tomorrow, giving a final opportunity to the drivers of such vehicles.

The government had organised special camps in February for issuing licenses to drivers of e-rickshaw and registering e-rickshaws.

"The four-day special camps will be organised at all the 13 transport regional offices from tomorrow. At these camps, registration of e-rickshaws will be carried out," said a senior government official.


The official said several persons could not register their vehicles in camps held in the last week of February, and keeping them in mind, the government has now decided to organise such camps again.
On complaints of e-rickshaws drivers after their vehicles came under the ambit of Motor Vehicles Act, the new government has set up a 7-member committee of the Aam Aadmi Party volunteers to look into the issue, saying that if need be, they would approach the Centre.