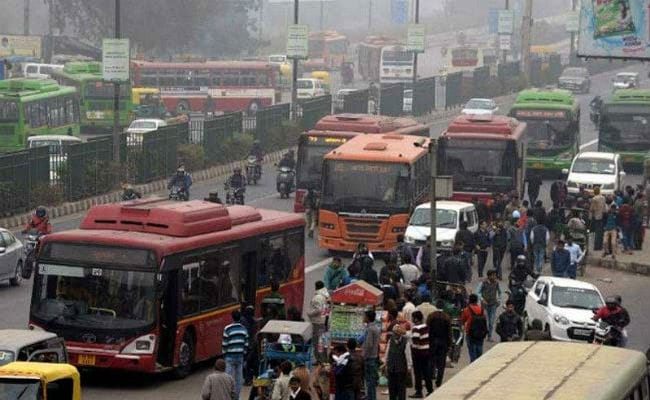 New Delhi:
In a major move to fight air pollution in Delhi, the government on Wednesday approved the hiring of a consultant to run 1,000 electric buses at an estimated cost of Rs 2,500 crore in as promised in its 2018-19 Budget.
Delhi Chief Minister Arvind Kejriwal announced the development on Twitter after the move was cleared at a cabinet meeting.
"Cabinet approves hiring of consultant to run 1,000 electric buses in Delhi. A big step in modernizing Delhi''s transport sector and reducing pollution," Mr Kejriwal said.
Earlier this month, the Delhi government had informed the Supreme Court that each vehicle would cost around Rs 2.5 crore.
The Delhi Assembly had passed the 2018-19 "green" budget with a focus on fighting pollution by commissioning 1,000 electric buses and providing subsidies for switching to non-polluting fuel.
As per a 1998 order of the Supreme Court, Delhi should have a fleet of 10,000 buses for public transport but currently it has only 5,815 buses.
For more Delhi news, please click here.