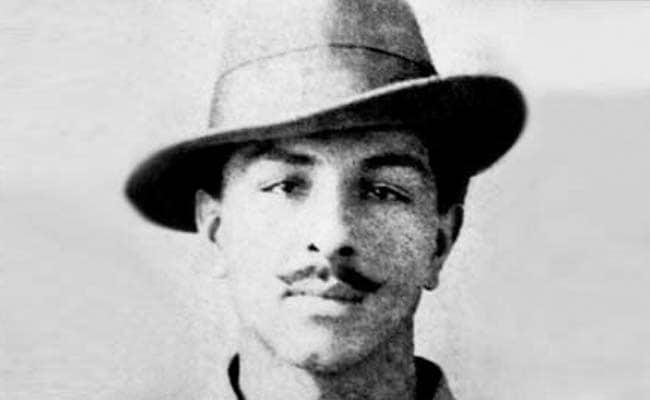 New Delhi:
Authors of a book, which is now at the centre of a controversy for terming Bhagat Singh as "revolutionary terrorist", have alleged a "deliberate misrepresentation" of historian Bipan Chandra's views on the freedom fighter.
Mridula Mukherjee, Aditya Mukherjee, KN Panikkar and Sucheta Mahajan had co-authored with Mr Chandra 'India's Struggle for Independence', which was published in 1988 and forms part of the history curriculum of Delhi University.
"Deliberate misrepresentation of Bipan Chandra's views on Shaheed Bhagat Singh is being done by saying he used the term 'revolutionary terrorism' to denigrate the martyr," a joint statement by the authors said.
"Chandra, who wrote two chapters on the Revolutionary Movement, clearly said that it is 'a term we use without any pejorative meaning and for want of a different term,'" the statement said.
"To attack a great scholar when he is no more, a scholar who did so much to bring Bhagat Singh to centre stage, appears to be part of a larger design to silence critics," the statement said.
The book, mentions Bhagat Singh, Chandra Shekhar Azad, Surya Sen and others as "revolutionary terrorists" in Chapter 20. It also calls the Chittagong movement a 'terrorist act', while killing of British police officer John Sanders has been called an 'act of terrorism'.
Bhagat Singh's family had written a letter to Education Minister Smriti Irani seeking her intervention in this regard and demanded appropriate changes in the textbook.
While the officials in the university confirmed that the ministry has asked Delhi University to reconsider teaching of the particular chapter or book, they maintained that it is a "reference book" and not a "text book".
Meanwhile the book's publishers Penguin in a statement said it was working with the authors for a revised edition of the book.
"Language has evolved since the book was first published and we are already working with the co-authors to update and revise the phraseology to reflect both modern usage and the hugely important role Bhagat Singh played in the creation of modern India," Penguin India said.