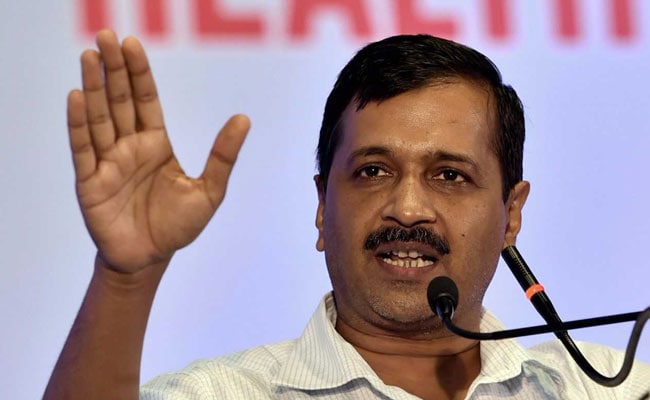 New Delhi:
A bitterly-fought defamation suit filed by BJP leader Avtar Singh Bhadana against Delhi Chief Minister Arvind Kejriwal for latter's alleged remarks, on Monday came to an end as the leaders decided not to pursue it in a court in New Delhi.
Mr Bhadana, then Congress Member of Parliament from Faridabad in Haryana, said that since Arvind Kejriwal has retracted his alleged defamatory statements, he and the chief minister together have decided not to contest the civil defamation suit.
Additional District Judge Surinder S Rathi considered the submission on behalf of both the leaders and disposed of the matter, a court source said.
Advocate Surat Singh, who appeared for Mr Bhadana, said that he withdrew his earlier statement saying that he was misinformed by his former colleagues and he had no intention to malign the reputation of the BJP leader.
The former Congress MP had filed the civil defamation suit against Mr Kejriwal alleging that the AAP leader had tarnished his image by branding him as "corrupt". He had sought Rs one crore in damages from the AAP leader.
In his petition, Mr Bhadana had contended that Mr Kejriwal had publicly made the defamatory statement on January 31, 2014.
He had contended in his plea that despite sending a legal notice to Mr Kejriwal, the AAP leader has neither withdrawn his comments, nor apologised for the same.