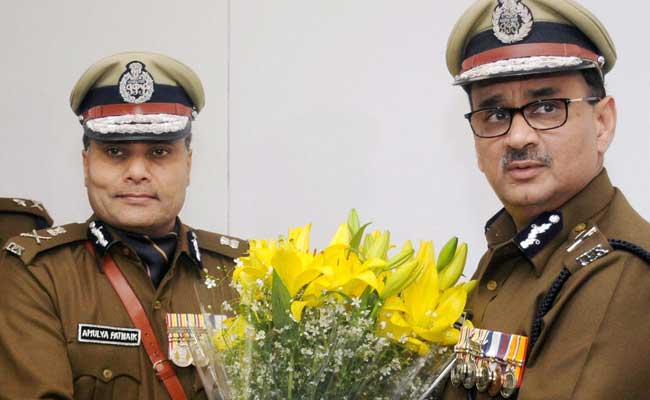 New Delhi:
Amulya Kumar Patnaik officially took charge as the new Commissioner of the Delhi Police, succeeding Alok Kumar Verma, who has been appointed new Director of CBI. Mr Patnaik is an IPS officer of the 1985 batch of Arunachal Pradesh-Goa-Mizoram and Union Territory (AGMUT) cadre.
Mr Patnaik, 57, will retire in January 2020, and thus, he is expected to have one of the longest tenures as Delhi Police chief.
Mr Patnaik, who was earlier posted as Special Commissioner of Police (Administration), was among the frontrunners for the top position and he subsequently superseded senior officials Deepak Mishra and Dharmendra Kumar.
Mr Patnaik - who hails from Odisha - was apparently chosen due to his "clean" image, as per the agency Indo-Asian News Service. He is a recipient of the President's Police medal for distinguished services as well as the Police medal for meritorious service.
Alok Kumar Verma was appointed as CBI Director earlier this month for a two-year term. His appointment came in the wake of a huge controversy after lawyer and activist Prashant Bhushan filed a petition against the appointment of Gujarat-based officer RK Asthana as acting chief of the premier investigation agency.
A three-member committee of Prime Minister Narendra Modi, Chief Justice JS Khehar and Leader of the largest opposition party in Lok Sabha Mallikarjun Kharge of the Congress met to discuss on the next CBI chief. Mr Verma secured two of the three votes required and was thus, appointed CBI Director.
(with inputs from PTI and IANS)