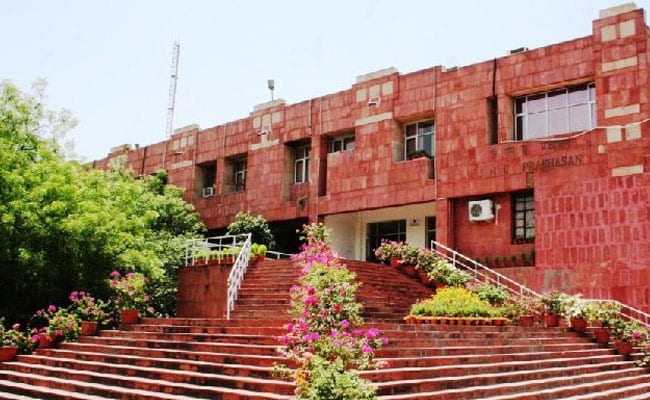 New Delhi:
Anmol Ratan, a PHD student of Delhi's prestigious Jawaharlal Nehru University (JNU), who has been accused by a fellow student of raping her in his hostel room on the campus, has surrendered to the Delhi Police.
Anmol Ratan, 29, a prominent leader of the Left-affiliated All India Students' Association or AISA, was missing since Sunday, when the M Phil student filed a police complaint against him. His phone, cops said, was switched off.
The 28-year-old woman, who recorded her statement before a magistrate today, has told the police that Mr Ratan contacted her on Facebook after she posted that she wanted to watch a movie and requested a CD.
He later also Whatspped her, she said, offering a copy of the film. The woman said she reached Mr Ratan's room at the Brahmaputra Hostel on the JNU campus at about 10.30 on Saturday evening, where he raped her.

He later told her that he did not have a copy of the film she wanted to watch, she said to the police.
The woman said Mr Ratan offered to take her back to her hostel on his bike, but she did not accept and asked a friend to escort her at about 2.30 am.
Mr Ratan, she has alleged, called her 13 times through the night to warn her against telling anyone about the alleged rape.
The student activist's application for anticipatory bail will be taken up by court only on Saturday next, August 27, and the police said they are looking to arrest him before then.
He is a former state president of the AISA, which has expelled him, taking "serious note of the fact that Anmol Ratan, a leading activist of AISA, is facing a criminal complaint of sexual assault. AISA will reflect on and deal with this issue with all the firmness it deserves."