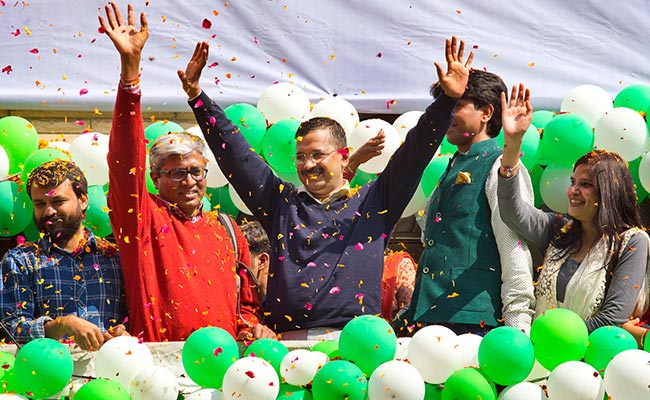 New Delhi:
The Aam Aadmi Party has set a record in India with the election that it swept in the capital. The party, fronted by Arvind Kejriwal, won 67 of 70 seats in Delhi, which is nearly 96 per cent.
The only other parties to have touched the 90 per cent mark, in states that have more than 60 seats, are the National Conference and the Congress.


In 1962, Farooq Abdullah's National Conference won 93 per cent of the seats in Jammu and Kashmir. In 1952, the Congress won a little over 90 per cent of the assembly in Uttar Pradesh.
Arvind Kejriwal will take his oath as Chief Minister of Delhi on Saturday at a large public park. In a radio spot, he has invited everyone in Delhi to attend the oath ceremony.
The 46-year-old former taxman says he will also personally invite Prime Minister Narendra Modi and other top union ministers to the ceremony, along with all BJP parliamentarians from Delhi.