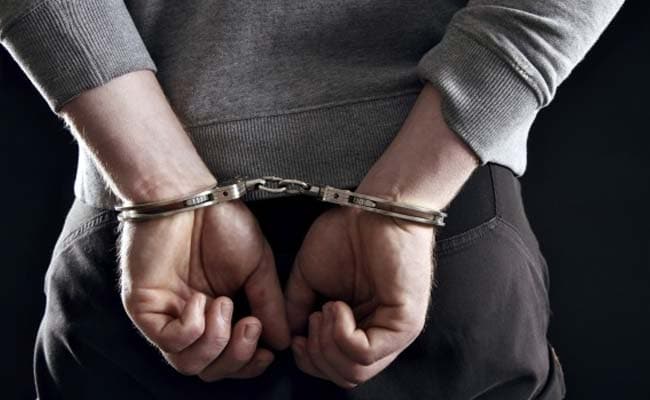 New Delhi:
A 62-year-old man has been arrested in connection with trafficking of women from Central Asian countries and running a sex racket, police said today.
Pritindra Nath Sanyal was on Wednesday arrested after a case was registered against him at Safdarjung Enclave police station.
The matter came to the fore after Mr Sanyal's residences in Safdarjung Enclave and Vasant Kunj in Delhi and also in Lucknow were raided by Income Tax authorities in June.
During search, incriminating documents indicating his involvements in illegal activities like human trafficking and impersonation came to light, DCP(south) Ishwar Singh said.
Documentary evidence in the form of WhatsApp messages and SMSes were seized from his residence at Safadarjung Enclave, he
said.
The IT officials had rescued a Russian national, aged about 23 years, from his residence in Safdarjung Enclave. The SMSes and WhatsApp data of the woman's mobile phone indicated that she was being kept against her will... Her travel documents including passport were allegedly taken away by the accused.
In the statement given to the IT officials, the woman said she was feeling "very insecure" with the accused and wished to leave the premises immediately and also allegedly attempted suicide by cutting her wrist vein.
The woman came to India on a tourist visa on February 25.
She was introduced to accused Mr Sanyal by Colonel Ajay Ahlawat (retd) whose involvement in the case is being probed. He was previously involved in many cheating cases, Mr Singh said.
The IT raid had also led to recovery of copies of passports of other foreign nationals as well as phone numbers of dozens of women belonging to Central Asian countries from the accused's residence.
"Messages exchanged between accused Mr Sanyal and his associates revealed financial transactions related to foreign women," he said.
Mr Sanyal was on Wednesday produced in a city court from where he was sent to police custody.
Police is probing Mr Sanyal's phone record, bank accounts, emails and the involvement of his associates in the crime.
Investigations so far revealed he has sent messages to government officials and other senior functionaries, posing as a Member of Parliament and top bureaucrat for getting favours in certain business deals, the officer added.