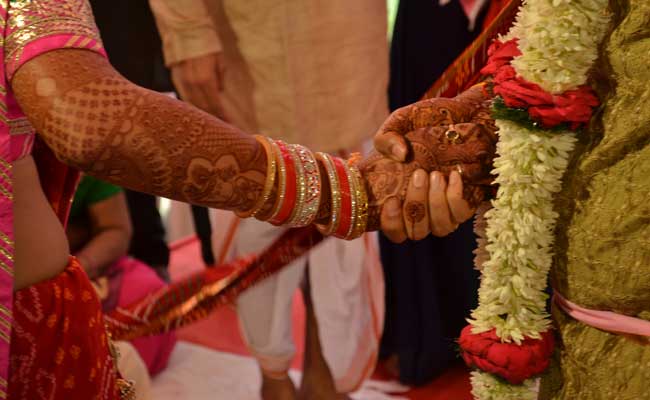 New Delhi:
At least 51 differently-abled and financially challenged couples got married at a mass wedding ceremony organised by a charitable trust in west Delhi's Punjabi Bagh area on Sunday. These included 31 differently-abled couples from Rajasthan, Gujarat, Madhya Pradesh and Uttar Pradesh. Family members and friends of the brides and grooms also joined the celebrations.
The charitable trust, identified as Narayan Seva Sansthan, said that they had organised the ceremony "as a sign of solidarity towards the community".
"The mass wedding ceremony is an endeavor from our side to elevate these individuals to become fully-functioning members of the society," the organisation said, in a release.
It added, "Disability shouldn't inhibit one in any aspect, be it professional or personal sphere."
Prashant Agarwal, the president of the Narayan Seva Sansthan, said that most of the young men and women who tied the knot had met during the course of free-of-cost corrective surgery at the Jaipur hospital. Mr Agarwal further added that the organisation had also conducted a mass wedding ceremony of 92 couples in the national capital's Ramlila ground in June, 2016.
The couples were also presented household items at the time of the 'Kanyadaan' ritual.
"Families of the brides and grooms were treated with warmth as the marriages were performed with pomp and gaiety. Necessary household items were also distributed among the predestined brides and bridegrooms at the time of 'kanyadaan'," the organization said, in a release.
The event - held at Janmashtami Park in New Delhi's Punjabi Bagh area - was also attended by Vinay Thakur, the deputy superintendent of Tihar jail.
(with inputs from PTI and IANS)