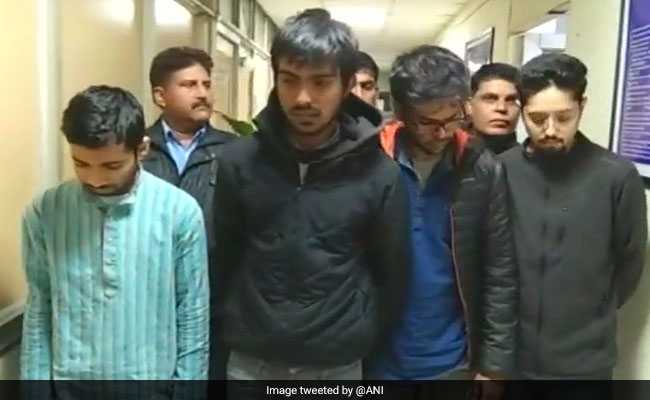 New Delhi:
In a major new year eve crackdown, the Narcotics Control Bureau (NCB) has arrested four students of the Delhi University, JNU and Amity University for their alleged involvement in a narcotics supply racket in Delhi.
The agency has also seized 1.14 kg of
charas
(cannabis) and three LSD (Lysergic acid Diethylamide) blot papers that would have been probably supplied to the new year party circuit of students in and around the DU's North Campus.
The Delhi Zonal unit of the NCB identified the four, arrested under the provisions of the Narcotic Drugs and Psychotropic Substances Act (NDPS), as students of reputed academic institutions of the national capital such as the DU, including one from the Hindu college, Jawaharlal Nehru University (JNU) and the Amity University.
"Aniruddh Mathur, Tenzin Phunchog and Sam Mallick are all abusers of charas and used to get it from Gaurav.
"They have also informed that abuse of drugs is rampant in the Delhi University campus area. They have given information about drug peddlers and others involved in the racket which is further being verified," NCB Deputy Director General (North) S K Jha said.
Gaurav, a student of the Hindu college, was named as the kingpin of the racket by the NCB, which added that the
charas
was being allegedly sourced by these students from Himachal Pradesh.