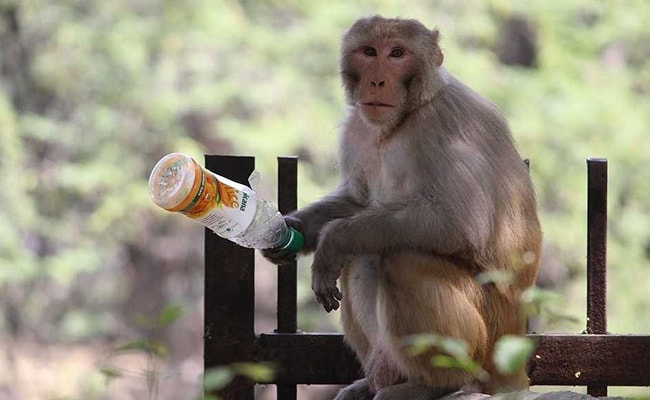 Highlights
The incident took that place in Baghpat, UP, has two versions to it
Cop says it was an accident, family claims monkeys stoned man to death
Other account says monkeys attacked the man throwing bricks at him
Baghpat:
A 70-year-old man was allegedly stoned to death by monkeys in a village in Uttar Pradesh's Baghpat - an incident that has put the police in a fix as his family wants an FIR to be registered against the monkeys.
The incident took place on October 17 in Tikri village in UP's Baghpat district.
Circle officer Ramala Rajiv Pratap Singh told news agency PTI that the 70-year-old was sleeping near a stack of bricks when some monkeys came and started jumped on it. Soon, the stack of bricks collapsed and fell on Dharampal, leaving him injured.
Dharampal was taken to a hospital, where he succumbed to his injuries.
Giving a different account of what happened, Krishnapal Singh, the brother of the 70-year-old, said that Dharampal was collecting wood for a 'havan' (ritual) when he was attacked by the monkeys. Bricks were thrown at his head and chest, Krishnapal Singh said.
"We have submitted a written complaint against the monkeys, but the police is terming it as an accident," he said.
He said they will now meet senior officials and request them to initiate action in this regard.