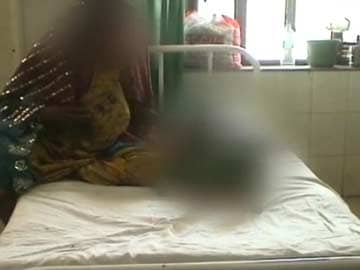 Jaipur:
Jhalawar, Rajasthan Chief Minister Vasundhara Raje's constituency, is at the centre of a political storm because of the alleged rapes of two minor girls there.
Rajasthan Congress president Sachin Pilot, who visited Jhalawar to enquire about the incident, accused her government of being insensitive in the matter. "The government is answerable, but there has been no official word till now. They are trying to put the matter aside," Mr Pilot said.
The first incident occurred on May 31 when a 14-year-old girl went out of her village to graze goats. When she did not come back in the evening her family went to file a missing report. The body of the girl was discovered next morning in the forest outside her village.
"When some of us went to the jungle, we saw that they had tied her with a rope, and she had injury on her forehead. Her arm was also broken," the girl's father said.
Her family has alleged that she was strangled and raped. The girl's family filed a police complaint naming three youth from the village; they say the boys did it because of personal enmity.
Two of the boys have been arrested by the police.
In a second incident, a five-year-old girl was allegedly raped on the terrace of her house where she was sleeping with her eight-year-old brother. The accused in this case is a minor; he has been arrested and the girl is recovering in a Jhalawar hospital.
The Raje government is in damage control mode. The Chief Minister's son and MP from the area Dushyant Singh has been camping in Jhalawar, personally monitoring the situation. He says the Chief Minister has given instructions to the Director General of Police to ensure speedy justice to the victims.
"All the accused have been arrested except for one and senior officers are monitoring the situation. We will ensure that justice is done to the victims," Mr Singh said.
But the two alleged rapes in Jhalawar on the same night have once again brought into focus Rajasthan's poor record on crimes against women.