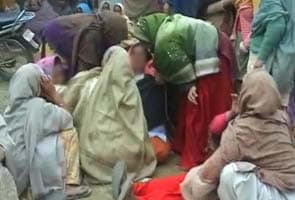 Patiala:
A 17-year-old in Patiala who had been gang-raped has committed suicide because the police allegedly embarrassed her and refused to register a case for over a month.
The teen was sexually assaulted on Diwali by two men. Though her family was threatened by the alleged rapists, they decided to file a police case two weeks after the attack.
The family alleges that the cops refused to register a case; they summoned the teen repeatedly to the police station and humiliated her. "The police started pressuring her to either reach a financial settlement with her attackers or marry one of them," her sister has said.
On Wednesday night, she was found dead at home; she drank poison to kill herself, the police said.
The police officer running the station where she tried to get her case filed has been fired for dereliction of duty; two more cops have been dismissed and another one suspended. Her two alleged rapists were arrested on Thursday along with another man accused of serving as an accomplice.
The Punjab government has ordered the Inspector General of Police to conduct an inquiry and submit a report within a week.
Since a medical student in Delhi was gang-raped on a bus on December 16, students and women activists have been holding near-daily protests, demanding a slew of changes to check sexual crimes against women.
They want better safety for women; fast-track courts to ensure rape cases are tried quickly; and more serious punishment for rapists.
Activists and experts also point out how inept and insensitive police officers are when handling victims of sexual crimes; sensitisation and training are urgently needed, they say, to ensure women who have the courage to report sexual assault are not further traumatised by police officers.