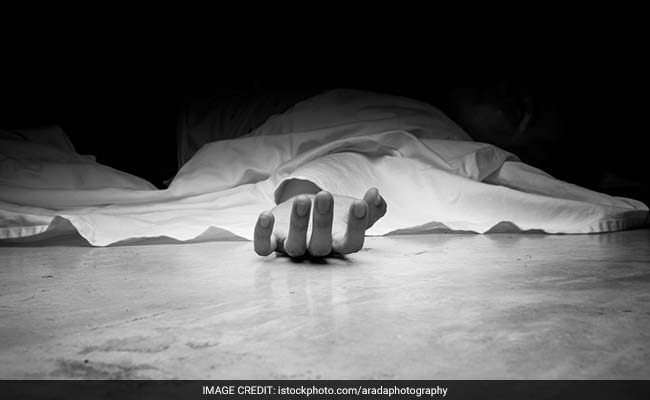 Boudh/Bhubaneswar:
A man had to carry the body of his sister-in-law on a bicycle for her funeral in Odisha's Boudh district as no one came forward to help him.
The incident took place at Krushnapali village on Wednesday where 60-year-old Chaturbhuja Banka tied the mortal remains of his sister-in-law Pancha Mahakud (40) to the crossbar of his bicycle and pushed it to the funeral ground, officials said today.
They said Mr Banka's wife and sister-in-law were admitted to a hospital in Boudh as they were down with severe diarrhoea.
As his sister-in-law died, her body was taken to the village in an ambulance as per the state government's 'Mahaprayana scheme' which provides free hearse service from hospital to home only, they said.
It was alleged that no villager came forward to help Mr Banka arrange for the woman's last rites after the body reached the village, as he faced an "undeclared ostracisation" for marrying a second time to a woman of different caste. The officials, however, dismissed the charges.
Some villagers claimed that Mr Banka, a farm labourer, had snapped ties with his family members because of a property dispute. He failed to get cooperation from villagers due to some petty issues, they claimed.
Though some locals took photographs of the incident and circulated them through mobile phones, nobody volunteered to help Mr Banka, who also claimed that he was "ostracised" in the village.
However, local village ward member Kailash Pradhan claimed that he along with some others had gone to Mr Banka's house to arrange for the woman's last rites, but they wanted to wait for her children living away. Later, it was learnt that Banka had taken the body to the funeral ground on a cycle, he said.
Block Development Officer (BDO) of Boudh, Nihar Ranjan Kanhar said the administration had no information of Banka having been ostracised in the village.
A sum of Rs 10,000 has been given to Banka from the Red Cross for the treatment of his wife, he said.
Sarpanch of Brahmanipali panchayat, Sushma Bagh said an amount of Rs 2,000 has been provided to the man for the cremation of his sister-in-law under 'Harischandra scheme'.
The incident drew sharp reaction from opposition BJP with the state party unit chief Basanta Panda hitting out at the BJD government in the state accusing it of being "inefficient, inert and insensitive" to the poor.
While the BJD government made tall claims about development and progress, the state was "witnessing evil practice of ostracisation," Panda claimed.
The incident in Boudh was reminiscent of the tale of tribal man Dana Majhi, who walked 10 km carrying his wife's body on shoulder from a hospital to his village in Kalahandi district three years ago after being unable to get a hearse, the BJP leader said.