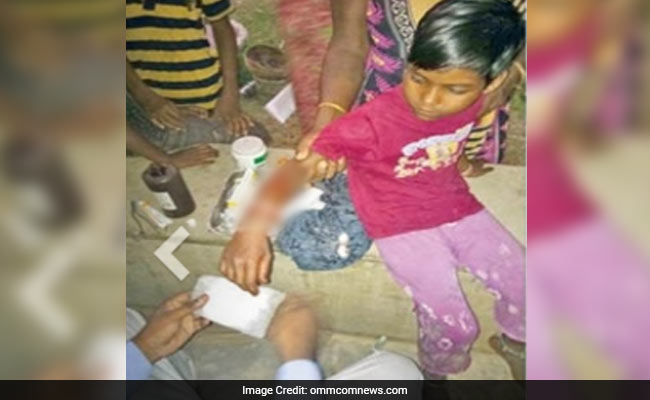 Kendrapara:
A six-year-old girl from Odisha's Kendrapara district showed immense courage when she confronted a crocodile in order to save her friend. Tiki Dalai, who studies in a government-run primary school in Bankuala village, saved her friend Basanti after a crocodile leapt at her while they were in a nearby pond. Though she was saved, Basanti sustained wounds on her hand and her thigh. Doctors at the government-run hospital in the district said that she is out of danger.
As soon as the crocodile attacked her friend, Tiki Dalai had the presence of mind to pick up a bamboo stick and hit the crocodile on its head. After a few blows, the crocodile, which had caught Basanti by the leg, let Basanti slip away. She then swiftly took her injured friend to safety. "She deserves praise for such a brave act," Pradip Kumar Das, a local resident, said.
When asked to narrate the incident, Tiki said, "The attack was so sudden that I had little time to react. The stick lying near the pond saved my friend."
The forest department in Odisha has offered to pay for Basanti's treatment. "We will also compensate Basanti's family as per the new rules in such incidents," divisional forest office Bimal Acharya said. Wildlife officials, however, are of the view that people are exposing themselves to crocodile attacks by venturing into crocodile-infested waters.
"The Forest department has taken several measures to save humans and domesticated animals from preying crocodiles. Over two dozen riverside spots were identified as danger zones due to frequent sighting of reptiles. Warnings have been issued to people to avoid these areas. The bathing ghats which are vulnerable due to crocodile intrusion have been barricaded," officials said.
(With inputs from PTI)