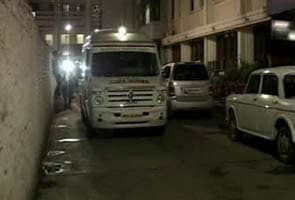 Nagpur:
The four-year-old girl who was allegedly raped in a village in Madhya Pradesh on Wednesday and moved to Nagpur in Maharashtra in an air ambulance last night continues to be in "very critical" condition.
Doctors attending to her say she has suffered injuries in her brain and that she is unable to breathe normally apparently because her tormentor tried to strangle her.
The minor was moved to Nagpur amid concerns over her deteriorating health. This morning, she was taken to another hospital for some brain tests.
She has been kept on life support. A team six specialist doctors is looking after her round the clock.
The four-year old was lured with a chocolate and kidnapped from outside her home in a village near Seoni on Wednesday. Her parents found her lying unconscious at a farm the next morning, following which she was taken to a hospital in Jabalpur.
While the man who kidnapped her has been arrested, her alleged rapist is still on the run. Speaking to NDTV, Seoni Collector Bharatsinh Yadav said police teams have reached the main accused's village in Bihar and added that they hope to nab him soon.