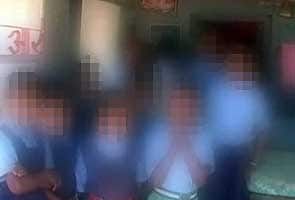 Kanker district, Chhattisgarh:
In Chhattisgarh's Kanker district, the police has arrested a school teacher and a watchman for allegedly molesting 11 of the 75 students of a government ashram in Naharpur for over a year.
Medical reports have confirmed that four of the 11 girls were raped.
"We got a complaint about molestation. A teacher and watchman harassed her... We are investigating," said CD Tondon, Additional Superintendent of Police, Kanker.
The Collector of the district had received a complaint of the molestation. A team formed by him to investigate the complaint found it to be true.
"We got a complaint that a watchman and a teacher did wrong... We immediately took action through our women officers," said Aller Manger, district collector.
The girls, all of them minors, have been brought to Kanker.