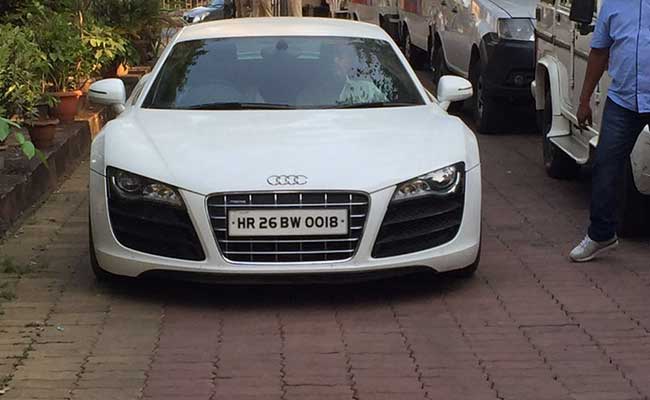 Mumbai:
A luxury car one was seized from Ahmedabad belonging to Sagar Thakkar alias 'Shaggy', main accused of multi-million call-centre scam, which he allegedly purchased from cricketer Virat Kohli, police said.
Main accused Thakkar, who is still on the run, allegedly bought an Audi R8, valued at Rs 2.5 crore, from Indian test team captain Virat Kohli in May, police said on Friday. Virat Kohli is an "innocent seller", who had no idea who he was dealing with, said Thane's top cop Param Bir Singh.
Bought in May this year, the car was recovered from Ahmedabad and was a birthday present from Thakkar to his girlfriend.
US agency FBI is also assisting the police in investigating the scam near Mumbai that defrauded thousands of Americans of millions of dollars.
The Justice Department said tens of thousands of victims, most of them from South Asia, were extorted by callers pretending to be US tax or immigration officials threatening them with arrest and deportation if they did not remit money to the government.
But the victims were then directed to people working with the call centres in the United States to collect the "fines" through prepaid debit cards or wire transfers, and the money was quickly laundered out of the country, according to the Justice Department.
The US attorney in the southern district of Texas set charges against a total of 56 people and five Indian companies for conspiracy to commit identity theft, false personation of an officer of the United States, wire fraud and money laundering.
US Homeland Security Secretary Jeh Johnson on Friday said these call centres stole more than $300 million from their victims.
Police suspect more than 200 call centres across the country could be running similar bogus operations. However it is yet to tally its list of suspects with US investigators and verify whether those booked by American agencies are the same who are facing charges of laundering and extortion in India.
The scam was unearthed early this month when police raided a clutch of call centres at Mira Road in Thane district.
Subsequently, police teams raided and shut down five call centres in Ahmedabad which were a part of the racket.
Over 70 people, mostly directors and key persons linked to these call centres, have been arrested till now.