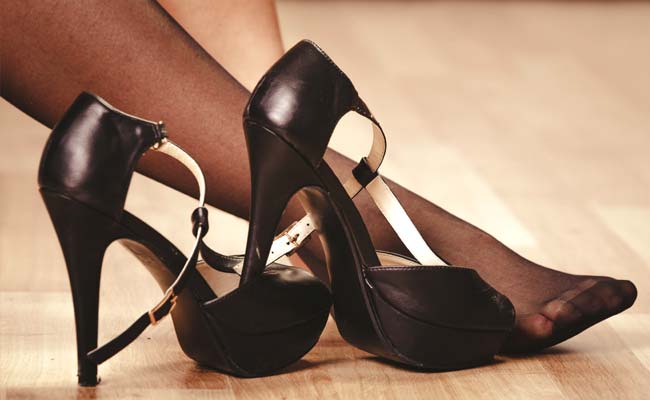 A slip up in high heels led to the death of a six-month-old baby boy in Kalyan on Saturday. According to the Mahatma Phule police station, the incident occurred around 3 pm when baby Mohammed Shaikh's family was attending a wedding in the Matoshri Hall in Kalyan's Ram Baug area.
His mother Femida Shaikh was wearing high heels and carrying Mohammed.
When she was on her way to the ground floor from the second floor, she lost her balance as she was not able to walk properly in the footwear. In the freak mishap, baby Mohammed fell from her hands.
The accident damaged his spine, and before he could be taken to the hospital, he died.
Assistant police inspector from Mahatma Phule police station, Vijay Khedekar said, "We immediately reached the spot after the incident and took the baby to Rukhmini hospital, where he was declared brought dead. The woman and her relatives have narrated the incident. We have registered an Accidental Death Report in the matter and handed over the body to the family."
(Except for the headline, this story has not been edited by NDTV staff and is published from a syndicated feed.)