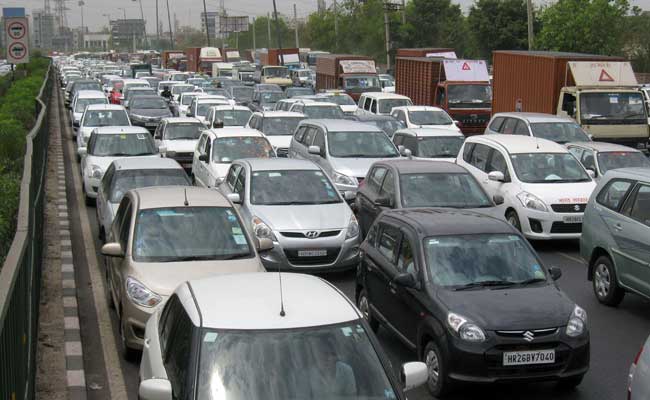 Ahmedabad:
Routine maintenance work on one of the busiest national highways, NH-8 connecting Mumbai and Ahmedabad, has led to an around 40-km-long traffic jam in the last three days, leaving over 20,000 vehicles trapped on the highway on Friday.
According to reports, it is taking vehicles over four gruelling hours just to cross a distance of 20 to 25 km due to pre-monsoon maintenance work at Sardar Bridge which connects Vadodra and Surat.
According to reports, traffic jam on both sides of the bridge stretches about 15 km towards Vadodara and around 25 km towards Surat.
Many smaller vehicles like passenger cars are forced to take a detour and travel through the interiors of Bharuch city. This again has led to massive traffic jam of eight to 10 km in the city.
The National Highways Authority of India and the L&T are carrying out the work on Sardar Bridge as part of pre-monsoon maintenance. This work was expected to be complete by late Friday night or Saturday morning.
A new bridge is also being built adjacent to the existing Sardar Bridge near Bharuch and was expected to be completed by August this year. However, the construction of this bridge has been delayed and the work may not be over before early next year.
Around 150 police personnel and two officers were trying to ease the situation.
The Mumbai-Ahmedabad highway is a key transport corridor and many industrial centres for textiles, gems, pharmaceuticals, petrochemicals, fertilizers and chemicals, among others, are located in this belt, which has over decades come to be known as the Golden Corridor for industry.