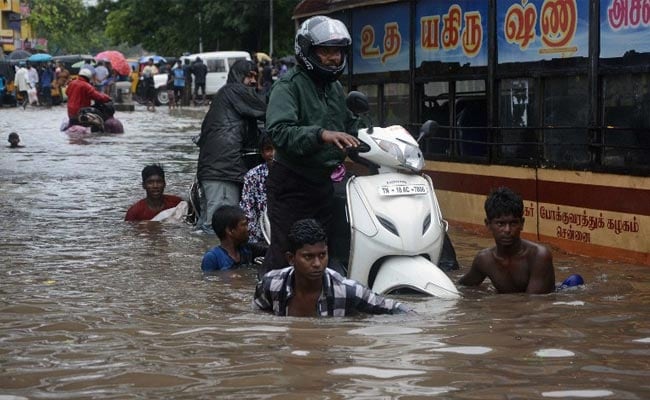 Chennai:
Schools and colleges in Chennai were once again shut as rain lashed many parts of Tamil Nadu once again submerging pockets of the state capital under water.
The met office has forecast scattered to heavy rainfall at times today in Chennai and other parts of Tamil Nadu following a trough of low pressure in the Bay of Bengal, closer to Sri Lanka.
Chennai received mild showers this morning. An officer at the met centre in the city said, "There could be another spell around 11 am and again in the evening."
Educational institutions in Tiruvallur, Cuddalore, Villupuram would also would remain closed today. A few districts including Tuticorin and Ariyalur declared holiday today just for their schools.
Schools and colleges in Chennai had reopened only on Thursday. Monday would the fifteenth rain holiday since 9th of this month. With half-yearly exams due, teachers and students are under immense pressure to make up for lost time.
According to the weather office, Chennai has received the entire three month-season's rainfall in one month. Heavy rains during the second week of November had led to severe flooding in the city. Many low-lying areas in the city were marooned for a few days. Several low lying areas outside remain inundated even now, with people wading through ankle-to-knee-deep waters.
At least 184 people were killed in rain related incidents across the state.
Chief Minister Jayalalithaa has asked the centre for a Rs 8,500 crore package from the national disaster relief fund for relief and restoration. Although she asked for an immediate Rs 2,000 crore relief of the centre has released just Rs 940 crore. A central team has assessed damage in the state.