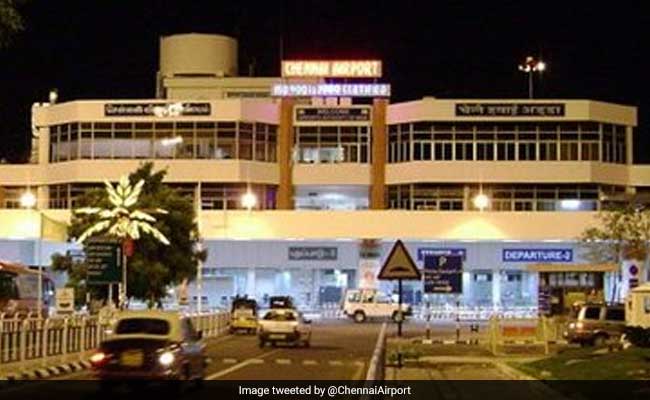 Highlights
Reports suggest Chaitanya Vuyuru may have slipped and fallen
Mr Vuyuru fell down 30 feet from the bridge and died instantly
Airport officials have called it a freak accident
Chennai:
A 28-year-old software professional who worked in Bengaluru fell to his death from a bridge at the Chennai airport this morning. Chaitanya Vuyuru is seen in security footage talking on the phone and trying to sit on the side of the bridge connecting the departure gates of the domestic and international terminals when he suddenly falls.
The incident took place around 6.30 am.
Reports suggest Vuyuru may have slipped and fallen. The police say it is too soon to rule out suicide. He fell down 30 feet and died instantly, having suffered multiple fractures.
According to news agency PTI, Vuyuru was at the airport to take a domestic flight. The police say he had come to Chennai to visit a friend. They are yet to find the e-ticket because his phones were smashed.
Vuyuru was from Vijayawada in Andhra Pradesh but worked in Bengaluru, for Accenture.
The police are investigating from CCTV footage whether Vuyuru was trying to take a selfie when he got distracted.
Airport officials called it a freak accident. He was declared dead at the hospital.