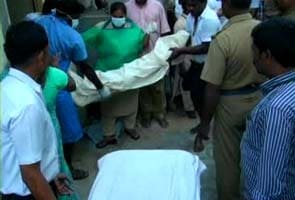 Chennai:
Four students standing on the footboard of a bus died in a freak accident at Perungudi, outside Chennai this morning.
According to police, the accident occurred when the city bus drove past a truck that was reversing.
The students on the footboard got caught between the truck and the bus. Three of them died on the spot and the fourth student succumbed on the way to the hospital.
The police have identified the victims as students of a local polytechnic.