Highlights
Fire in Chennai textiles shop began early last morning
Narrow roads making it tough to bring in equipment
150 fire fighters at spot, 5 of 7 floors of shop on fire collapse
Chennai:
A major market in the heart of Chennai remains blocked off as a fire raged for the second day in a row at a large shop which sells textiles. No injuries have been reported; 12 people have been rescued using hydraulic lifts.
The top five floors of the building that houses Chennai Silks caved in this morning because of the intense heat. Thick smoke was soaring into the sky. The fire began at 4 am yesterday in the seven-storey building, reportedly as the result of a short circuit.
Declaring the area unsafe, the police have cordoned off the busy T Nagar which has forced the shutdown of other shops and offices in the area for two days. Zero visibility was reported in the area.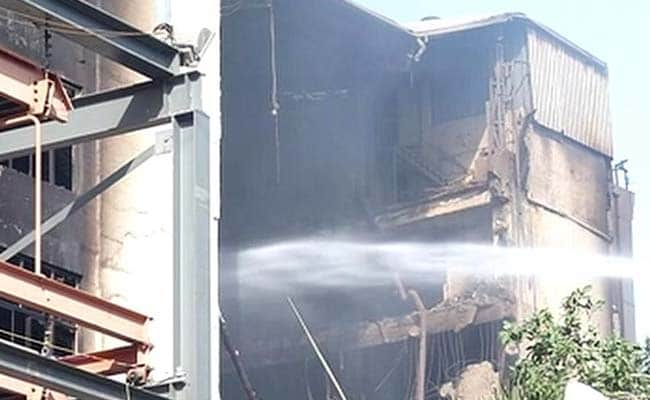 Over 150 fire fighters are trying to put out the flames. More than 100 water tanks have been used, but narrow roads are making it tough for emergency equipment to be brought to the spot.
"We had to demolish a portion of the front exterior of the building so that water could be let deep inside," a fireman was quoted as saying by the Press Trust of India.
Officials said the showroom stocked plastic items and clothes. The building had false ceilings which caught fire quickly.