Highlights
Dog was thrown from roof of building, abuse was filmed
2 medical students arrested, released on bail
Dog found alive last night, vets say she's out of danger
Chennai:
The two medical students who flung a dog from a rooftop in Chennai and filmed her hurtling several storeys to the ground have been suspended by their college.
They were arrested and released near instantly on bail today, amplifying calls for tougher laws to punish cruelty to animals.
The men were charged with offences punishable with fines of Rs. 10 and Rs. 50 instead of jail time.
"The Prevention of Cruelty Act is pretty outdated, it is a 1960 law and we want a change in that because they can just get away with a fine of Rs.50," said animal rights activist Shravan Krishnan.
The video of heart-stopping abuse enraged Chennai after it went viral on social media. The city's animal lovers crowd-sourced information to identify the men.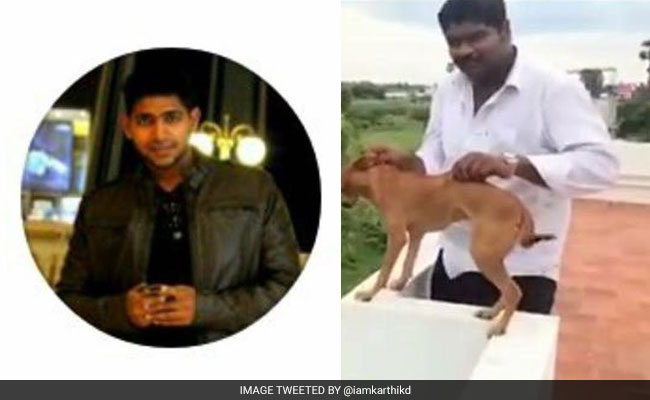 On camera, about two weeks ago, a man, grinning maniacally, held
the little brown dog over the edge of the terrace and then dropped her
.
She was found yesterday by animal rights activists; they have named her "Bhadra (the Warrior)". One of her legs is fractured, but vets who treated her this morning shared the good news that she is out of danger.
"Good news - The dog has been found alive. She is not able to walk properly. She is with us now. Will be under treatment. What breaks my heart is that she was still wagging her tail," Mr Ktishnan posted on
Facebook
late last night.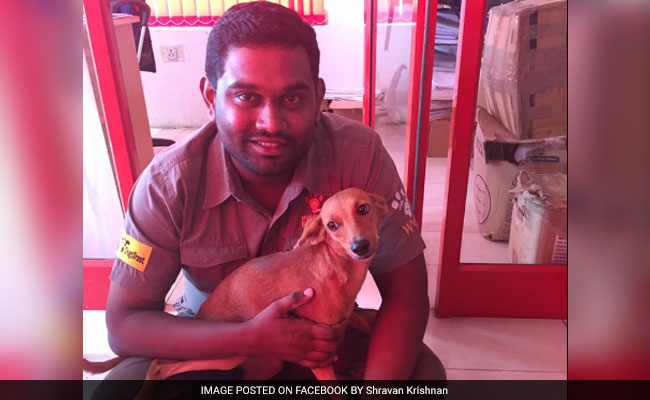 He said that a search of the neighbourhood where the dog was thrown from was assisted by residents.
"We confirmed she was the same dog cause the video looked like she was a female dog, there is a small black patch on her tail, her hind legs are injured and she wasn't able to move properly," he posted.
The dog wagged her tail unsuspectingly as a medical student identified as Gautam Sudarshan held her by her neck over the edge of the terrace and then dropped her. The videographer was Ashish Pal, a student from the same college.