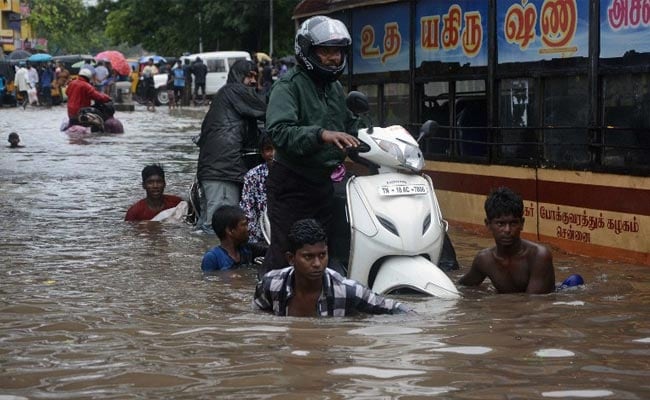 Chennai:
While Chennai recovers from Friday's major flooding, a well-marked low pressure trough in south west of Bay of Bengal is expected to bring heavy rainfall to the city from next week, officials at weather department have said.
"The low pressure trough is likely to intensify into a depression on Saturday after which we could project its movement," a Meteorological Department or MET official said.The trough is presently moving in a westerly direction towards Sri Lanka.
On Monday, a deep depression in the Bay of Bengal made its landfall in Cuddalore after bringing heavy rain in Chennai, Puducherry and Cuddalore.
Chennai's civic officials say they are gearing up to face the next round of rainfall. But more worrying than the civic damage has been the loss of life. At least 60 people died in rain related incidents across Tamil Nadu in six days. Cuddalore which was the worst hit during the recent deep depression is still grappling.
Chief Minister Jayalalithaa said, "Losses are unavoidable when there's very heavy rain. Swift rescue and relief alone are indicators of a good government."
Ministers and senior bureaucrats have been deployed to coordinate relief work in the districts, the government said.