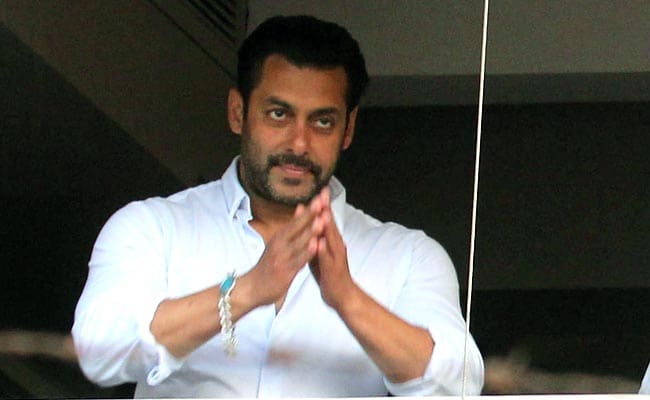 Mumbai:
Actor Salman Khan will not go to jail for now in a hit-and-run case - the Bombay High Court suspended his five-year prison sentence today pending an appeal.
Here are the 10 latest developments in this story:
The actor was not present in court when a judge said the 49-year-old can apply for bail with a bond of Rs 30,000. He has to surrender his passport and can only travel abroad with the court's permission.

This evening he completed bail formalities at the Mumbai sessions court. On his return home, he came out to the balcony of his apartment and greeted fans with a namaste, a wave and a salute.

Later in the evening, he tweeted, "All those who prayed for and supported me thank u meherbani shukriya. (sic)"

Mr Khan was convicted on Wednesday of killing a homeless man with his SUV after a night out drinking 13 years ago. The sessions court had found him guilty of culpable homicide and other charges including driving without a license.

Lawyers for Mr Khan argued today in the Bombay High Court that his conviction should be overturned. The next hearing has been set for June.

While declaring Mr Khan guilty, Judge DW Deshpande rejected his claim that his driver was to blame.

The judge said instead of reporting the accident to the police, Mr Khan "hid" at home. "It is pertinent to note that the accused did not take any positive steps by visiting hospital to see the injured and provide medical aid to them," the order said.

During the trial, the actor's lawyers claimed that Mr Khan had been drinking water and had climbed out of the car through the driver's seat after the accident because the passenger side door had been damaged.

But several prosecution witnesses, including survivors of the crash, testified that Mr Khan was driving the vehicle when it ploughed at nearly 55 miles per hour into the men sleeping on the street near a bakery in September 2002.

Since his conviction on Wednesday, Bollywood's top stars visited Mr Khan at his home in a show of support. House calls were made by Aamir Khan, Ajay Devgn, Karan Johar, Sonakshi Sinha and Kareena Kapoor.