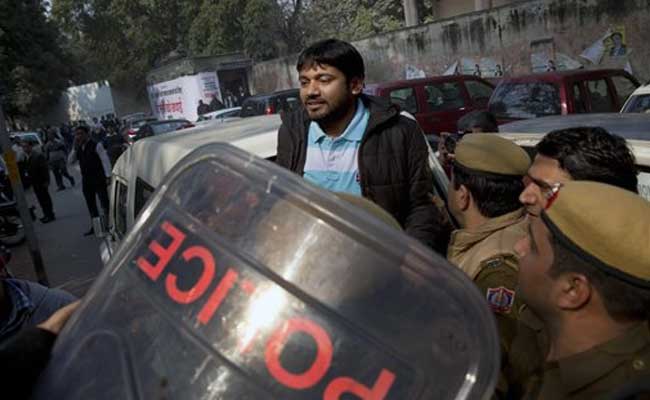 New Delhi:
Kanhaiya Kumar, the Jawaharlal Nehru University student arrested on sedition charges last week, was attacked twice at a Delhi court today. He identified his attacker who was sitting in court but the police allegedly let him go.
Here are 10 developments in the story:
Kanhaiya Kumar was being escorted to the courtroom when he was attacked by a large group of lawyers. He was kicked, slapped and punched.

The 28-year-old was attacked a second time when he was kept in a room before the hearing. He was slapped by a "person in dark glasses" who was attending the hearing.

"I was attacked by this person sitting right in front of me. The police saved me," the student leader told the judge. The accused man left the courtroom without being stopped by the police.

The court asked Delhi Police Commissioner BS Bassi to personally guarantee Mr Kumar's safety.

Mr Kumar was punched, kicked and dragged by the lawyers, who later boasted to the police that "their job was done."

Mr Kumar was medically examined inside the courtroom. A doctor said Mr Kumar had suffered abrasions on his nose, legs and face.

A team of lawyers sent by the Supreme Court spoke to Mr Kumar and reported that he was "terrorised".

After being sent to jail till March 2, Mr Kumar had to wait for nearly three hours to be moved out of court as the police were worried about security.

Mr Kumar was arrested on Friday on sedition charges for allegedly shouting anti-India slogans during an event on February 9 on the JNU campus in support of Parliament attack convict Afzal Guru.

Mr Kumar told the court that he condemned what happened at the event and did not say anything that was anti-national. "I am an Indian. I have full faith in the Constitution as well as the judiciary of the country," he said.