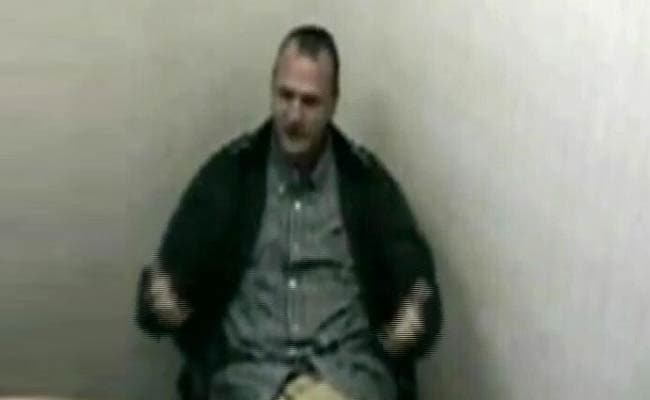 Mumbai:
Lashkar-e-Taiba terrorist David Coleman Headley, on Day 2 of his deposition in a Mumbai court via video link from the US, said an officer of the Inter-Services Intelligence or ISI had asked him to recruit Indian Army personnel to spy for the Pakistan agency. He also told court that Lashkar had planned to attack Indian defence scientists at a meeting in Mumbai's iconic Taj Mahal Hotel.
Here are the latest developments:
Headley detailed further the connection between Pakistan's military establishment and terror organisations, a day after he described how ISI officers collaborated with the Lashkar for the 26/11 Mumbai terror attack which killed 166 people.

On Tuesday, he talked about a Major Abdul Rehman Pasha of the Pakistan Army's 6 Baloch regiment, who, he said, had retired when he met him in 2003 and had joined the Lashkar-e-Taiba. Two years later, Headley told the court, Pasha joined the al Qaeda.

Headley said his contact in the ISI, a Major Iqbal, had asked him to get Indian military intelligence and also "asked me to recruit Indian Army personnel to spy for the ISI." Major Iqbal, he said, also wanted to procure details of Indian troop movement.

Headley, on instructions of his handler Sajid Mir, also recced Mumbai's famous Siddhivinanayak temple along with other possible Lashkar target, including Oberoi hotel, Taj hotel, Leopold Cafe; and Nariman House. He also recced Chhatrapati Shivaji Terminus as possible escape route for terrorists.

Headley told the court that in 2007 he had attended a meeting of Lashkar operatives in Pakistan's Muzzafarabad, where the plan to attack Mumbai was discussed. "They were discussing the entrance and exit of the Taj Mahal Hotel.... They had information there was a meeting of Indian defence scientists in the near future... the plan was to attack during the meeting," he said.

On Monday, the first day of his deposition, Headley had described how he met ISI officers Major Ali and Major Iqbal, who connected him with Sajid Mir, a Lashkar recruiter, who became his handler in the terror group. He also told the court how he was trained under Lashkar's top leaders Hafiz Saeed and Zaki-ur Rehman Lakhvi, who plotted the 26/11 Mumbai attack. India has been asking Pakistan to bring them to justice.

On Tuesday, Headley said, "In August 2004 I interacted with Hafiz Saeed, Zaki-ur Rehman Lakhvi. I told them the Lashkar should legally challenge the US government's decision to ban LeT."

Public prosecutor Ujjwal Nikam today said that Terrorist David Headley told the Mumbai court that ISI gives "moral, military, financial support" to Lashkar.

Headley's testimony will end the ambiguity over the role of Pakistani "state and non-state actors" in the Mumbai terror attack, Minister of State for Home Kiren Rijiju said on Monday. Headley's testimony in an Indian court is expected to strengthen India's case against Saeed and other 26/11 plotters.

Headley, 55, is the first person to testify for an Indian terror case from a foreign country. He was pardoned by the Mumbai court after he turned approver or a prosecution witness and vowed disclosure of the "full and true facts" leading to the 26/11 attacks and his role in it. He is now serving a 35-year prison sentence in the US for his role in the terror strike.