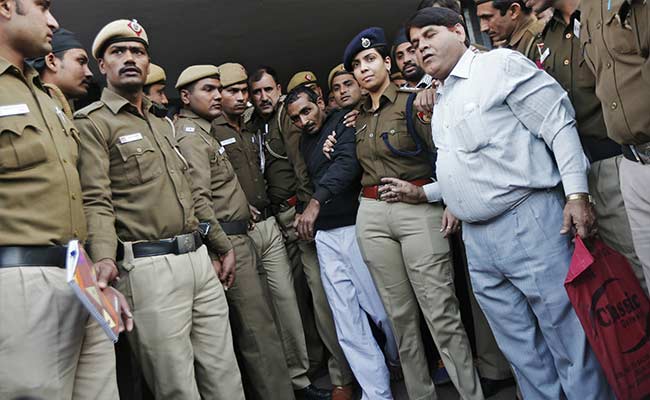 Uber, the popular app-based cab sharing service, finally stopped booking in Delhi on Tuesday as heat mounted on the company following the rape of a woman passenger allegedly by one of its drivers. The crackdown on other web-based cab operators spilled over to other cities, including Mumbai and Hyderabad.
Here are the latest developments in this story:
In Delhi, Uber's Asia Pacific head, Eric Alexander was questioned for the second consecutive day by the police.The company has promised to retrieve all relevant data from their San Francisco office and provide it to Delhi police.

During questioning, Uber said the company has a strong feedback system. There was some feedback about Shiv Kumar Yadav, the driver arrested for rape, but nothing drastic had been reported against him, a police officer quoted Uber executives as saying.


In Mumbai, Uber General Manager Shailesh Sawlani was attacked by a man from non-profit Swabhimani Sangathan after his meeting of cab operators with transport commissioner Mahesh Zagade.


Maharashtra government has decided to join Delhi in banning all web-based taxi services. Hyderabad has already effected the ban on Uber. Authorities in Bangalore demanded that all drivers should undergo background checks by December 31.

Delhi Police has invited people to come forward with complaints against Shiv Kumar Yadav. The police have also contacted Nidhi Shah, a woman who had complained to Uber about Yadav in November.

On Tuesday, Ms Shah tweeted that Yadav kept staring at her during a ride on November 26. During questioning today, Uber said the company was clueless about the complaint.


The Home Ministry, which has advised state governments to bar web-based taxi services, announced some new measures in the Capital for women's safety. These include an increase in number of PCR vans and making installation of GPS mandatory in all public utility vehicles. Yadav's car did not have GPS.


Uber has been accused by the Delhi Police of hiring Yadav without proper background checks. Yadav had been booked twice in rape cases, once for assault and once for carrying arms illegally.


Uber has been also been charged with cheating and violating the law by running its business despite the fact that it had not registered as a taxi service.

Over the last week, Uber was banned in Spain and Thailand.The authorities in some areas the US, like San Francisco and Los Angeles, are considering legal action against the company. Authorities in Denmark and Norway have also filed complaints against Uber.
Post a comment