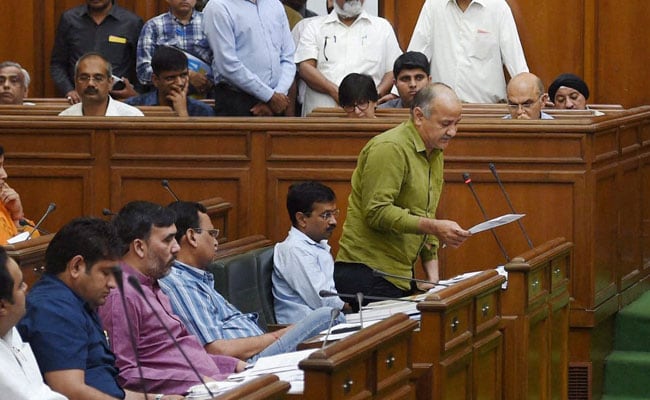 New Delhi:
The Aam Aadmi Party government has announced a 41,129 crore budget with special focus on education, health, jobs and women's security. Here are 10 points from what AAP calls the country's first "Swaraj budget."
10 points from AAP's "Swaraj budget"
106 per cent hike in education allocation to Rs 9836 crore.

CCTV cameras to be installed in all government schools.

Students to be provided collateral-free loans up to Rs 10 lakh for higher education, at lower interest rates.

Cash-strapped municipal corporations to get Rs 5,908 crore.

Rs 4787 crore allocated for health. 100 new hospitals to be added under Private Public Partnership (PPP) model.

No new tax and no increase in VAT and other taxes on essential goods.

10,000 new buses, CCTV cameras in all DTC buses and cluster buses (private buses that operate on DTC routes) in the city to ensure safety of women.

Rs 3,656 crore allocated for reviving and beautifying river Yamuna.

Rs 1690 crore for subsidy on water and electricity, keeping their election promise in mind.

Free Wi-Fi in all colleges and rural areas of Delhi.