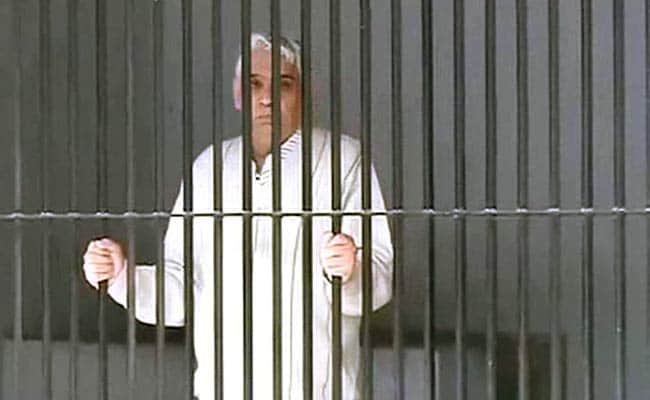 Chandigarh:
Rampal Maharaj, the 63-year-old guru who was arrested from his fortified ashram in Haryana last night, will be kept at the Hisar Central Jail till November 28, when a contempt case against him will be heard again. His ashram has been sealed and handed over to the CRPF.
Here is your 10-point cheat-sheet to this story:
This morning, before he was produced in a Chandigarh court, Rampal said he regrets the death of six of his followers, but also said that he did not use his devotees as a human shield in a lengthy and violent stand-off with the police at the ashram.

He has denied all charges against him, which include sedition. In court, Rampal's lawyers pleaded that he is a "law-abiding citizen" who could not obey court summons because "he was held captive at his ashram." Rampal failed to appear in court 43 times in four years.

The self-styled "godman" was arrested on Wednesday night, more than 24 hours after the police stormed the heavily-guarded ashram compound using water cannon, tear gas and batons.

While adjourning hearing today, the court has sought a detailed report on the police operation to arrest Rampal. It also observed that there must be checks on deras or cults run by self-styled gurus like Rampal.

Rampal's bail was cancelled in a murder case on Thursday morning. He is accused of ordering his disciples to fire on villagers during clashes in 2006 in which one person was killed and scores injured.

The police scoured the 12-acre ashram for weapons and explosives and supervised the exit of thousands of followers. Though the ashram is now sealed, search operations and investigations will continue. The Haryana Police has formed Special INvestigation Team to investigate the case.

Sources said in searches today, 23 12 bore rifles, 10 .315 bore rifles and one country-made rifle were found at the ashram, which has a swimming pool in a five story complex where Rampal lived.

For about two weeks, Rampal had barricaded himself into the ashram guarded by devotees armed with stones, petrol bombs and other weapons after a court issued a warrant for his arrest. Police say they have arrested more than 500 followers, including 250 members of a "private army" dedicated to Rampal's protection.

Yesterday, the dead bodies of four women and a baby were handed over to the police from within the ashram. Autopsy reports do not show injuries on the corpses. Another woman died after being moved to hospital.

Haryana Chief Minister ML Khattar said no one had died as a result of the police operation, although around 100 people are being treated for injuries. "Our plan was to achieve this (arrest) without a single person having to lose his life. We have been completely successful in this," he said to NDTV.