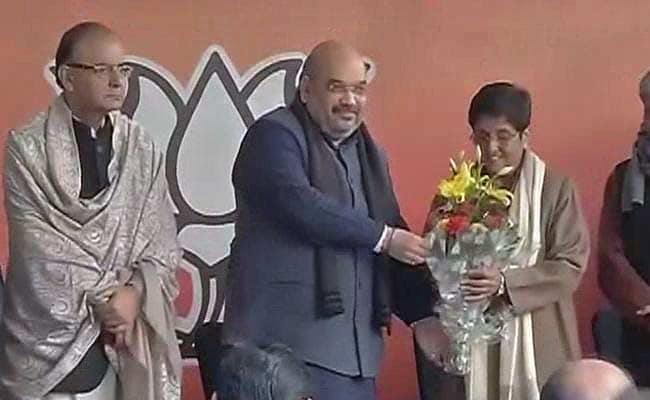 New Delhi: Former top cop Kiran Bedi today joined the BJP and will contest the February 7 Delhi polls. Amid reports that she will be pitted against Arvind Kejriwal, the chief ministerial face of the Aam Aadmi Party, Ms Bedi flagged her credentials.
Here are five of her comments:
The last 40 years of my life have been dedicated to serving the public and the country.
I have 40 years of administrative experience.
I have learnt from every constable of Delhi police. I know how to work and how to get work done
I have now come to gift my 40 years of experience to Delhi, to my country
Delhi needs a strong clear-headed, stable government.